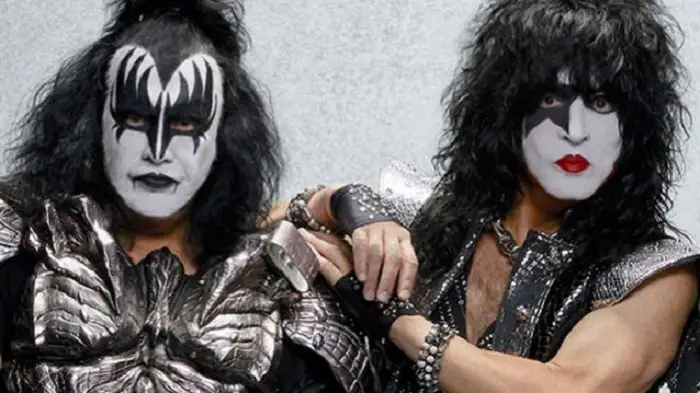 In a new interview with Planet Rock, KISS bassist Gene Simmons spoke about the band's decision to call it quits at the end of the band's ongoing "End Of The Road" farewell tour.
 "It's been coming up for a few years now," Gene said. "And I can wax poetic and prolific about all kinds of things but underneath this veneer is this sort of, 'It's gotta end sometime.' You want to respect the fans enough to know when to get off that stage. And it's gonna be sad, and it's gonna be happy. Sad that you have to leave something that you love so much, but really happy and proud for, 'Look what we did.'
"We raised the level of what a fan can expect on that stage for their hard-earned money. There's no question about that. So if you see wrestling and there's pyro or Sir Paul McCartney, one of my heroes — anybody that's putting stuff in their shows. I mean, where do you think they got that from? MUNGO JERRY?"
KISS launched its farewell trek in January 2019 but was forced to put it on hold last year due to the COVID-19 pandemic.
Dates and tickets for KISS' farewell tour are available here.