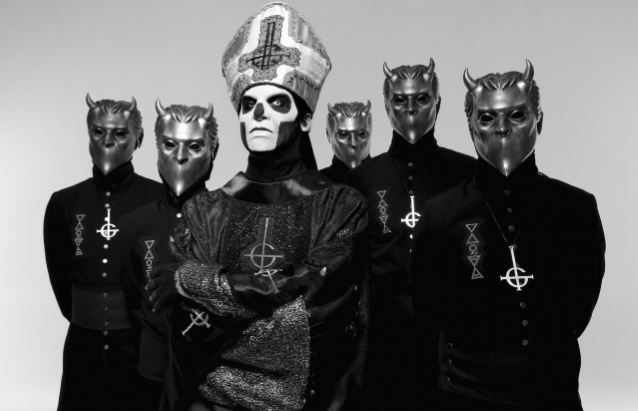 GHOST have pulled out of their performance at this year's Download Festival.
They were due to take to the Maverick Stage at 6.25pm later today but apparently they've had to cancel as frontman Papa Emeritus III is unwell.
Band issued a following statement via festival's Twitter account: "We regret to inform you that due to a severe case of laryngitis, Ghost will not be able to perform at Download 2016."
GHOST scored its first top 10 album on The Billboard 200 chart with the debut of Meliora at No. 8 (just over 29,000 units — nearly all from pure album sales). The set, which is the act's third studio effort, follows the No. 28-peaking Infestissumam, which was released in 2013 and has sold 66,000.
[MESSAGE FROM THE CLERGY]
We regret to inform you that due to a severe case of laryngitis GHOST will not be able to perform at #DL2016

— Download Festival (@DownloadFest) June 12, 2016