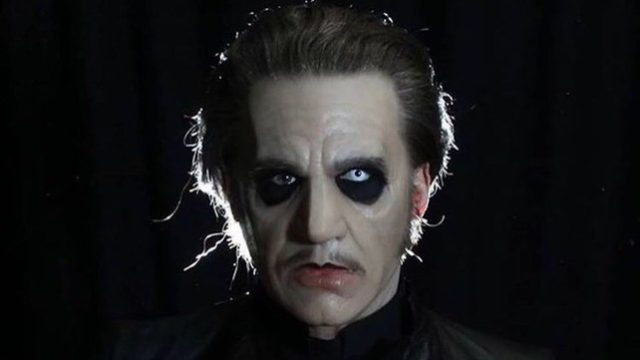 GHOST mastermind Tobias Forge was recently interviewed by Jason Rockman of CHOM 97.7 and iHeartRadio where he talked how it feels to be nominated for two more Grammys.
He said: "It's fantastic, of course. Just being nominated in the first place is great. The same way that I felt three years ago — just being nominated is a win in itself, especially for being, in the greater Grammy scheme of things, a marginalized genre. Even rock is marginalized in the big scheme of the Grammys. Artists that are in the Grammy sphere are traditionally either American, English, Canadian or Latino, so you don't have a lot of European bands, except for U.K. And being a Swedish artist in that whole realm is quite unique. So being let in once — and win — was… I definitely felt like, 'Wow! Try to suck that up, because you never know when that is gonna happen again, if ever.'"
GHOST currently is touring in support of their latest album, Prequelle, which came out earlier this year.
In latest GHOST news, former bandmembers – Simon Söderberg, Mauro Rubino, Henrik Palm, and Martin Hjertstedt –have requested a new trial in their lawsuit against the band's leader, Tobias Forge.
Musicians claimed that Henrik Ibold, the judge who ordered the dismissal of the case last month, had a conflict of interest in overseeing the case because both he and Forge are members of the Swedish Order of Freemasons.
Also, Tobias Forge recently took a part in a first unmasked interview conducted by iHeartRadio at their headquarters in New York City, NY. You can watch that here.