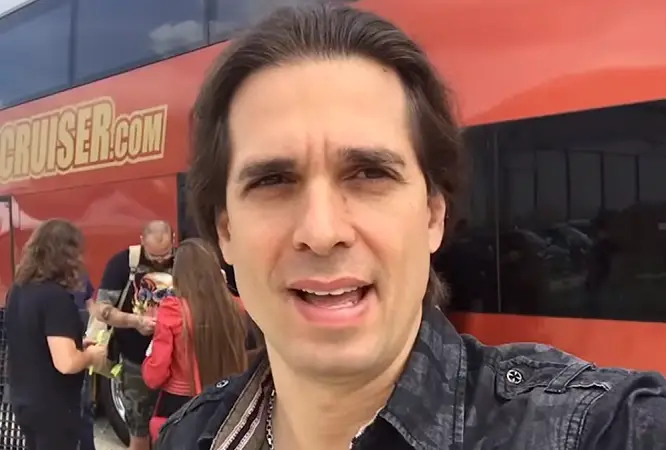 On June 19th, MEGADETH played at Hellfest, one of the biggest summer festivals in Europe, held in Clisson, France.
Band's guitarist Kiko Loureiro decided to record and show you a little bit of this journey and how everything happens behind the scenes, including the travel, interviews to the press, warm ups, relationship with each other and other bands at the festival, the concert itself and much more.
You can watch the video below.
MEGADETH's new album, "Dystopia", debuted at number three on the Billboard 200 chart, right behind Justin Bieber and Adele, resulting in the band's highest charting album in 24 years
"Dystopia" opened with 48,000 copies, marking MEGADETH's highest-charting album since 1992's "Countdown To Extinction" debuted and peaked at No. 2 on the chart dated August 1 of that year. "Dystopia" also logs the group's best sales week since 2007, when "United Abominations" landed at No. 8 with first-week sales of 54,000.