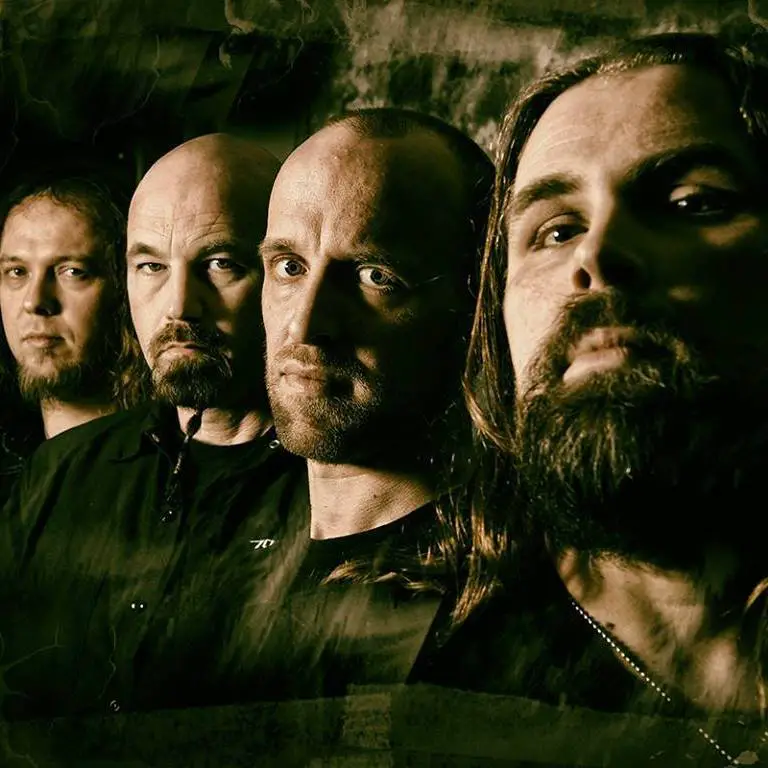 Dutch Death Metal band GOD DETHRONED will release their new album "The World Ablaze" worldwide via Metal Blade Records on may 5th !
The first single "On The Wrong Side Of The Wire" as a videocilp can be seen below. You can purchase "The World Ablaze" either as a CD/DVD Digi package, as a regular jewelcase-CD or on vinyl. Check it out here. There's also shirt bundles available. The bonus-DVD features full GOD DETHRONED live shows from Graspop 2016 and Rock Hard festival 2015!
GOD DETHRONED comments: "'The World Ablaze' is our final album in the WWI trilogy. We aimed to create an album that is very dynamic and diverse. It contains typical GD riffing with loads of melodies and catchy hooks. The songs are perfect for our live shows as they contain many mid-tempo parts combined with faster and more brutal parts. Diversity to the max! Dan Swanö mixed the album in his typical fashion but without robbing the band of its own identity. Mastering was handled at the Wisseloord Studios where they also mastered albums for bands like Rammstein among many others, and they put the icing on the cake. The album sounds crystal clear and heavy as fuck at the same time. We are very proud to present this album during our upcoming Serpent Fest album release shows early May!"
"The World Ablaze" Track listing:
01. A Call to Arms
02. Annihilation Crusade
03. The World Ablaze
04. On the Wrong Side of the Wire
05. Close to Victory
06. Königsberg
07. Escape Across the Ice (The White Army)
08. Breathing Through Blood
09. Messina Ridge
10. The 11th Hour
GOD DETHRONED will play two German release shows on the weekend of release and one Belgium and two Dutch ones the following weekend.
05/05/17 DE – Oberhausen – Helvete w/ Lifeless & Visionary 666
06/05/17 DE – München – Backstage w/ Revel In Flesh & Commander & Visionary 666
11/05/17 BE – Kortrijk – De Kreun w/ Visionary 666 & Fractured Insanity
12/05/17 NL- Lelystad – Poppodium w/ Visionary 666 & Disquiet
13/05/17 NL – Groningen – Vera w/ Visionary 666 & The Heritage
Other GOD DETHRONED shows:
08/04/17 NL – Erica – Pitfest
15/04/17 NL – Rotterdam – Baroeg
22-24/06/17 DE – Gräfenhainichen – With Full Force
13-15/07/17 DE – Neukirchen-Vluyn – Dong Open Air
10-12/08/17 DE – Schlotheim – Party.San Open Air
02/12/17 DE – Dresden – Skullcrusher