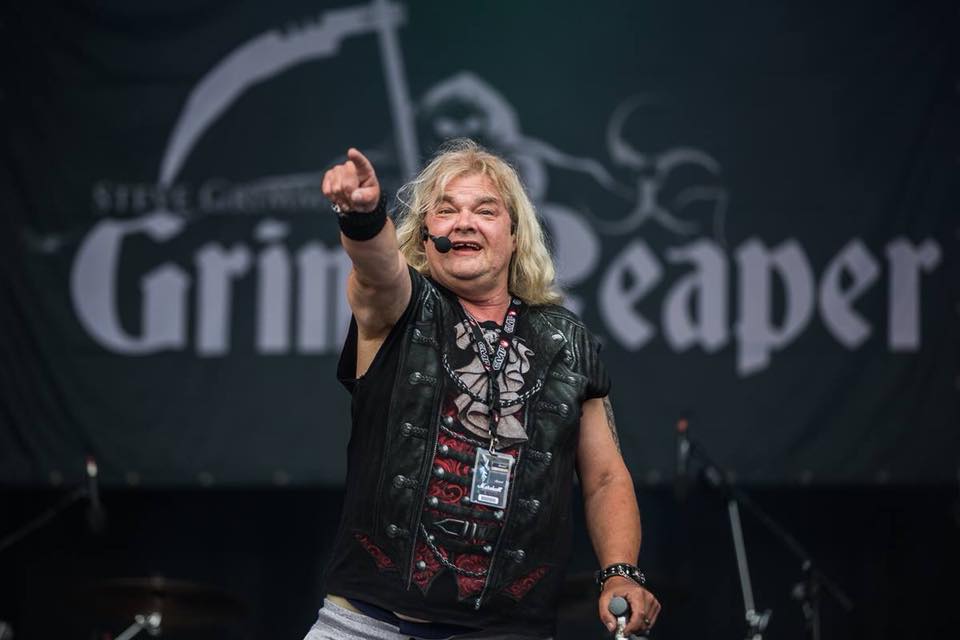 GRIM REAPER frontman Steve Grimmett has passed away at the age of 62.
Grimmett appeared on all GRIM REAPER's studio albums, and has later founded STEVE GRIMMETT'S GRIM REAPER.
STEVE GRIMMETT'S GRIM REAPER is essentially somewhere between a solo project of Steve Grimmett and a reunion of his former band GRIM REAPER. Grimmett reportedly added his name to GRIM REAPER because of legal issues that had prevented him from recording and performing under that name, so the band became STEVE GRIMMETT'S GRIM REAPER.
On January 17, 2017 doctors in Ecuador removed Steve's right leg below the knee due an aggressive infection. He remained in hospital for several weeks before being discharged.