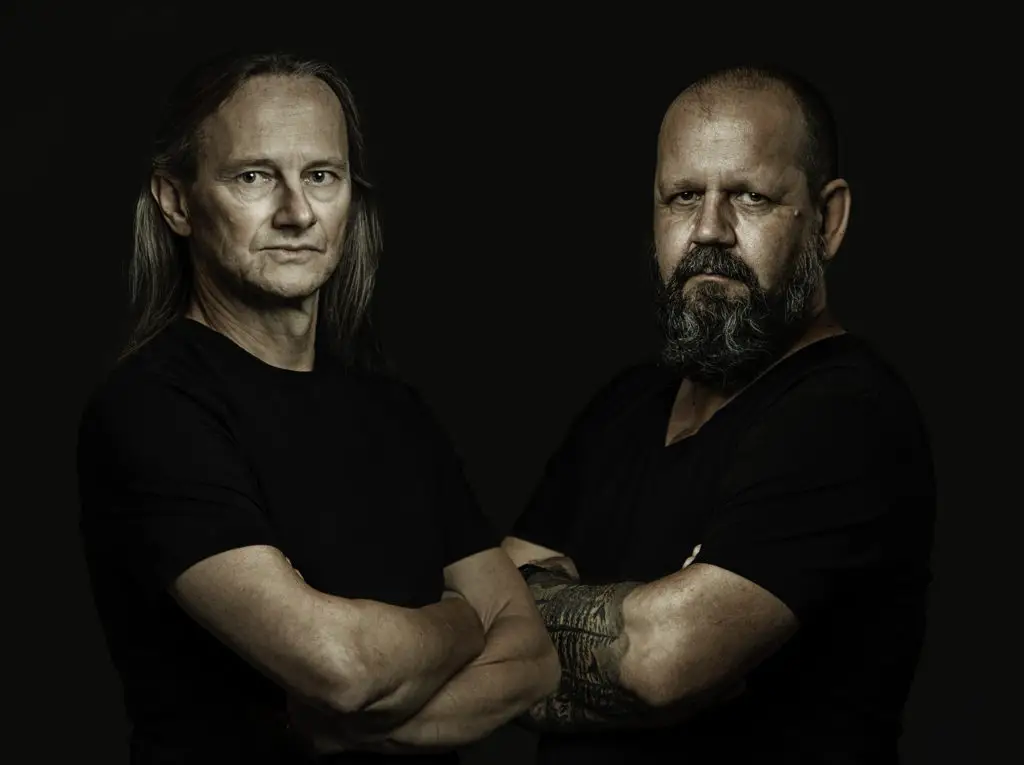 The two former buddies and band members from the 80s; Baard Torstensen (Clawfinger) and Harald Dose (a successful big band singer and musical artist), have now reunited as GrowN. They have made their first record together in more than three decades!
When Corona came at the beginning of 2020, the two found each other in their hometown and rediscovered the love of making music together.
"Over the years I have written down countless song ideas that did not go with Clawfinger," says Torstensen. "My heart beats for a wide variety of music styles, I can't control what creatively gushes out of me." Five years ago, the guitarist allowed himself the fun and listened to all the old demos again, noticing that there were some really good approaches for really good songs among them. "My heart spoke to me and shouted loud and clear "SIMPLY DO IT! "
Neither of them is particularly good at finding band names. In the end, Harald comes around the corner with GrowN. Baard likes the idea: "That suits us. We're pretty old now, after all. But it also shows that, even if we are really old, we have never lost our passion for this type of music."
Not even when the two of them, like all other musicians, are deprived of their tour basis by the Corona crisis. "When you have reached a certain age, you should be able to see things positively and just tackle things."
That is exactly what Baard and Harald did. With their first single "Stay Calm" they provide not only a real rock hit, but also instructions for use during Corona.
Very GrowN.

Band Line-up:
Harald Dose, Vocals,
Baard Torstensen, Guitars

Album Tracklist:
1- Stay Calm
2- Loco Motion
3- Lizard Brain
4- For Life
5- Another Day
6- Valley Of Bones
7- Oh Brother
8- Dead Man Walking
9- Borderlines
10- Closing Time
Read our review here.