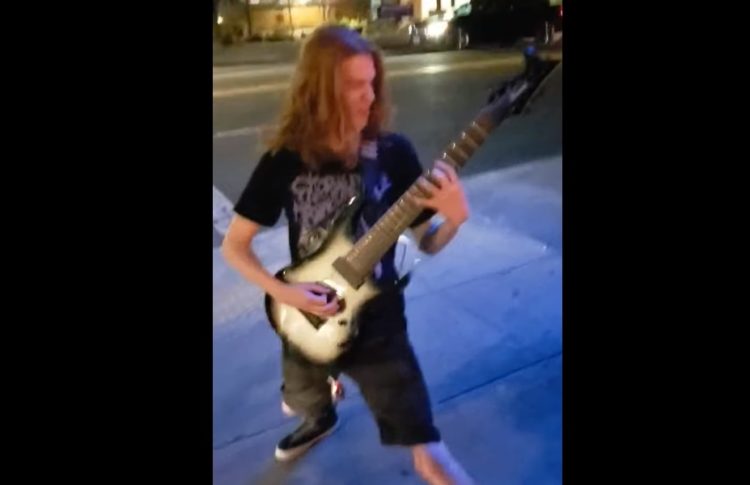 A tech-deathcore band from Portland, Oreg, ANCIENT BURIALS, faced the strange problem the other night when they were about to hit the stage.
The band were set to play a show with another Portland band, PARADIGM SHIFT, at the Hawthorne Theatre in Portland on August 20, but one of their guitarists didn't meet the minimum age of 21 to get into the venue.
So their buddies from PARADIGM SHIFT came to the rescue.
PARADIGM SHIFT posted of their Facebook page: "So our homeboy in ANCIENT BURIALS was a bit too young to play inside, so we hooked him up with some wireless gear and this was the result…"
[via Loudwire]