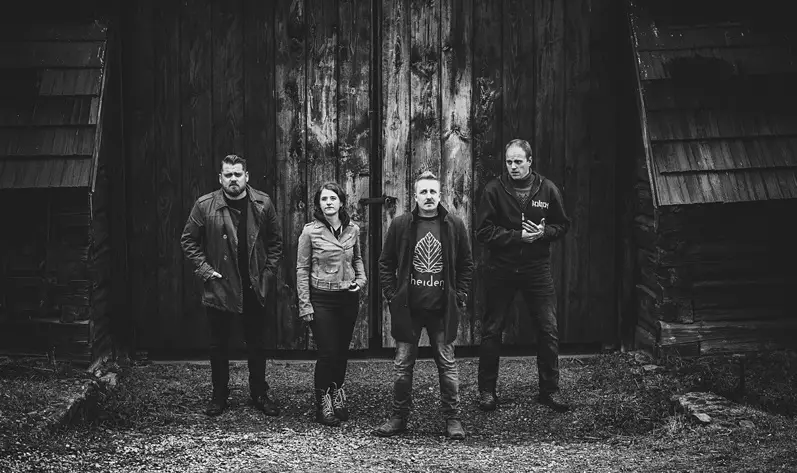 Enigmatic progressive black metal set in the heart of White Carpathians, HEIDEN, will release their new studio album, Andzjel, on 11th November via Magick Disk Musick.
Preorder coming soon via HEIDEN bandcamp and HEIDEN shop. Cover painting was made by Luděk Řezáč, artwork made by kverd.
Andzjel track listing:
Nevěřím těm očím (I don't trust those eyes)
V hodině vlka (In the hour of the wolf)
Musím ti tolik říct (I have so much to tell you)
Září (September)
Sviť, měsíčku, jasno (Shine, moon, clear)
Běsů se nezbavíš (You won't get rid of rages)
Patřím sem (I belong here)
Along with the development of the line-up, the band's musical intention developed, and a gradual shift from black metal to post metal and post rock can be traced across the recordings. Completely different than most of the bands in the genres, HEIDEN solitary wanders accross the genres and inspirations. The dark period in the history of the band is mainly represented by albums Obsidian and Dolores this is also followed by the popular album A kdybys už nebyla vymyslím si tě where there is post rock and atmospheric metal even stronger. In 2015, the band released Na svůj příběh jsme sami and 2019 Země beze mě, which tends to be most alternative rock in band's discography.