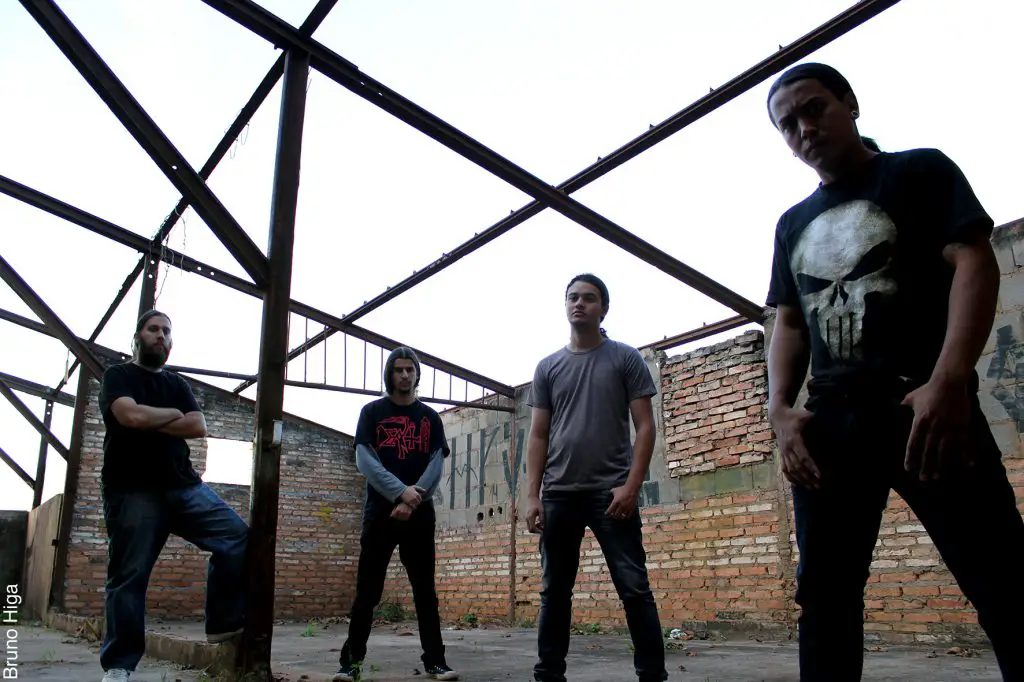 Take your axe and join the Brazilian Metal Rednecks, HELLMOTZ is releasing their first video "Wielding The Axe", which is off their debut album "South Born". The music video was directed by Próximo Take Filmes (www.facebook.com/ProximoTakeFilmes) and recorded at the Bus Terminal Heitor Eduardo Laburu. You can watch it below.
"South Born" is the group's first album and was recorded at studio Anubis and featured production, mixing and mastering by Aldo Carmine. The cover art was designed by tattoo artist Bismarck Baioni and is a drawing made on the back of an actual acoustic guitar.
For those who like and want to buy the digital version of the disc and support
HELLMOTZ
, the album is available for purchase on all digital media platforms and for streaming applications like Spotify, etc. plus
cdbaby
.
https://www.youtube.com/watch?v=-mA5foH2sG4