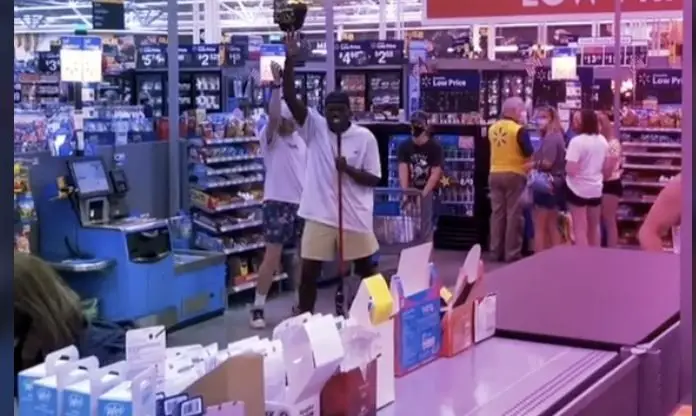 In today's news we have a some dude yelling lyrics to PAPA ROACH song "Last Resort" in the middle of Walmart.
Check it out for yourself below.
"Last Resort" first appeared on the soundtrack to the 2000 film Ready to Rumble and appeared on PAPA ROACH's second studio album, Infest, shortly after.