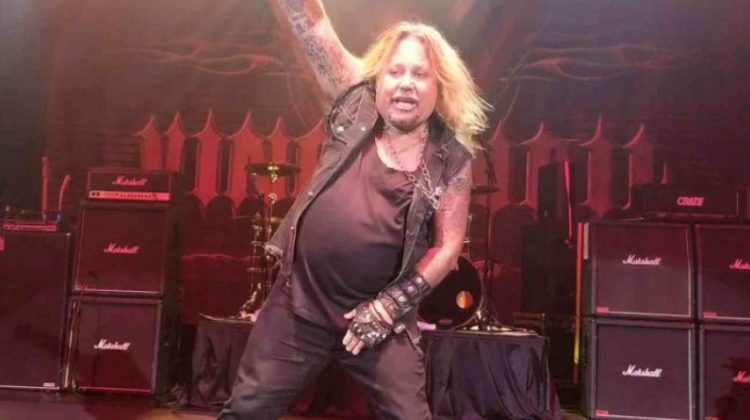 Longtime girlfriend of MÖTLEY CRÜE singer Vince Neil, celebrity makeup artist and beauty educator Rain Hannah, posted a short Instagram Stories video (see below) from what appears to be Vince's home gym in Franklin, Tennessee and said that he was putting in a lot of hours getting ready for the shows with DEF LEPPARD, POISON and JOAN JETT & THE BLACKHEARTS.
When one of Rain's followers asked her how Vince is preparing for the tour and if she will accompany him on the run, she replied: "Wouldn't miss it for nothing! He's working out like a Mad man, designing his wardrobe and gear! Also working closely with the band guys on show prep!
In January, Neil commented on upcoming tour and preparations: "There's a lot of sacrifice. You have to do everything that you have to do — because from running around clubs to running around theaters to running around arenas to running around stadiums, there's a whole big difference. You've gotta be ready for it."
MÖTLEY CRÜE have collectively agreed to rip up the "cessation of touring" contract that they signed back in 2014 preventing any of them from performing under the band's name in the future.
Almost 6 years after signing a "cessation of touring" agreement, the MÖTLEY CRÜE contract is off the table because a whole new generation of Crüeheads are relentlessly demanding for the band to come back together," band said in a statement. "Following the huge success of their Netflix biopic The Dirt, MÖTLEY CRÜE has seen a massive surge in new audience. And the band best known for breaking the rules has destroyed their cessation of touring contract in true MÖTLEY CRÜE fashion, by literally blowing it up.
Tickets for the tour are available here.