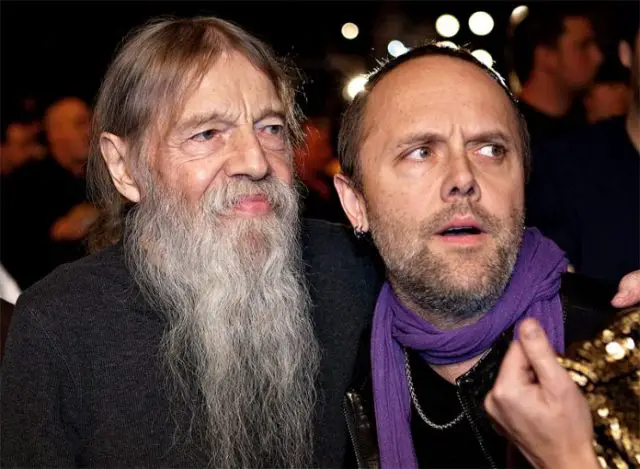 In a recent interview with RUM Entertainment, METALLICA drummer Lars Ulrich has revealed what his dad thought of band's latest album, Hardwired… To Self-Destruct.
Lars' dad is Torben Ulrich, an 88-year-old retired tennis player known to some fans for his "delete that" comment during St. Anger recording sessions.
Lars told RUM Entertainment: "[Laughs] I played him the first two songs a couple of months back and he dug it; he was very into it, he thought it sounded very much like Metallica. And then I had the office send [the album] over to him…
"I saw him for Thanksgiving dinner and he unprovoked – unprovoked! – started talking to me about how awesome the record was. I got more positive vibes out of him than I have for any Metallica record for quite some time.
"He got it on CD and he asked if he could also have – [laughs] he's 88 years old! – he's got an iPod now and he asked if he could have it in digital form. So I'll take that as a good sign. The days of 'delete that' are over, at least on this record."