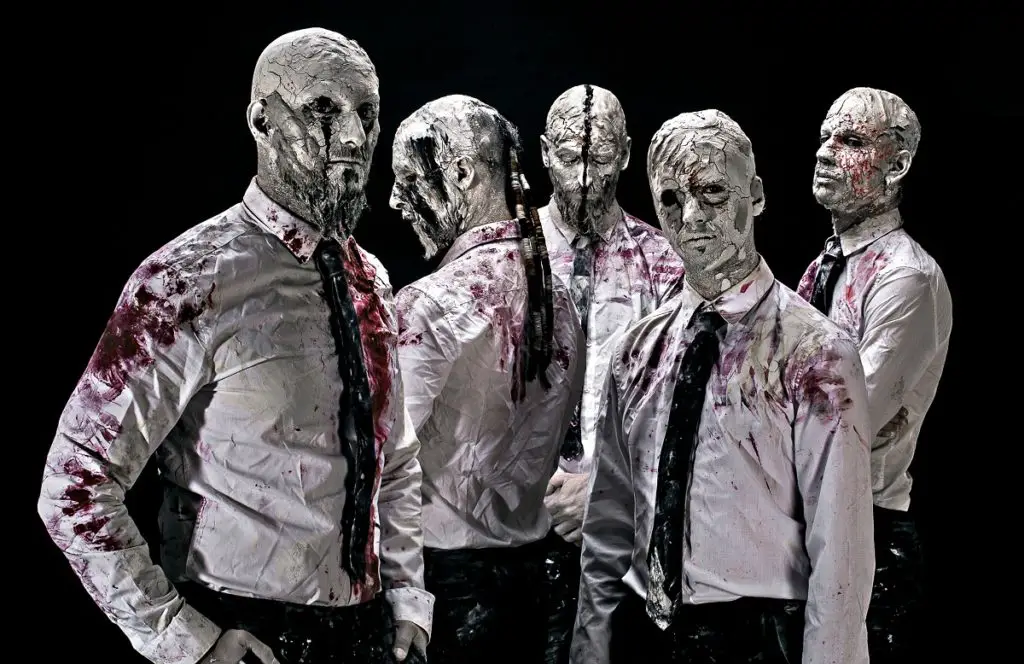 Italian Modern Death Metal force HIDEOUS DIVINITY get back to business whilst releasing a brand new video clip to their song "Actaeon" taken from the 2019 released album Simulacrum.
The band comments: "Time for some pretty special video content: a timelapse video of Simone "Strx" Strige creating a new, astounding design based on the concept of the song 'Actaeon' from our latest album Simulacrum. Join us in the nightmare where the hunter becomes the hunted. "
Simulacrum feature ten original songs delivered with jaw-dropping technical finesse, as well as two covers, MACHINE HEAD's "Blood Of The Zodiac" and MAYHEM's classic "Cursed In Eternity," as bonus tracks on the digipack CD (which will also be included in the LP edition).