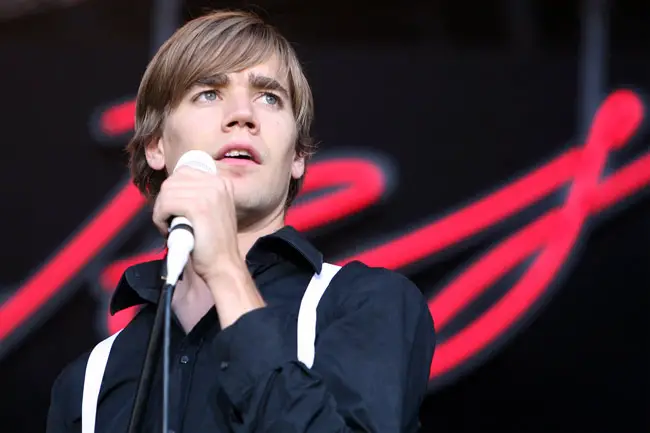 Lead singer of the Swedish garage-rock revivalists THE HIVES, Howlin' Pelle Almqvist, has offered up his services to step in AC/DC for Brian Johnson, who has been advised by doctors to stop touring immediately or risk total hearing loss.
He writes in a post on THE HIVES' Facebook page:  "Very sad to hear Brian Johnson can´t do a bunch of AC/DC shows due to health problems. That man is a legend. I would like offer my sincerest well wishes and get wells. and if any help is needed i put my foot forward and say: HERE I AM! I have many many years of experience rocking the worlds biggest stages and according to others I am the greatest frontman in rock, plus judging from the reaction in Australia your crowd already seems to really like me. Plus, I have already been singing those songs since I was 6 years old. So ‪AC/DC‬ please consider my application!"
AC/DC was forced to postpone the last 10 dates of its current North American tour after Johnson got the news from his doctors. The band has said it will reschedule the dates, possibly with a guest vocalist on the mic.