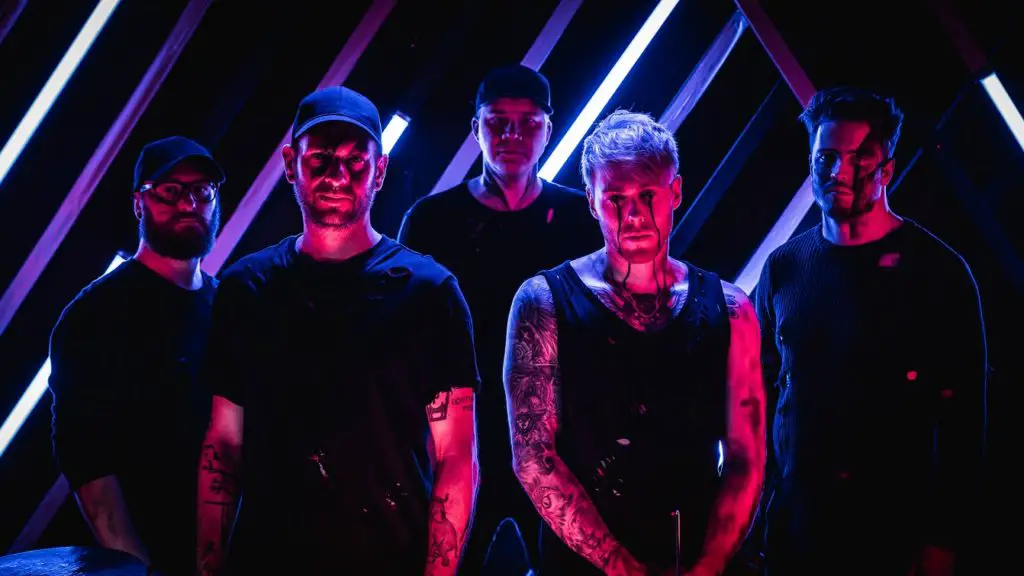 Just weeks before the official release of their new album, No Flag Will Fly Forever, HORROR DANCE SQUAD surprises their fans with something a little different.
"'Better' is one of the rare songs where we focus on a more personal issue than the topics of social and political justice we often sing about," explains singer Ian Karell. "When we wrote the lyrics, Karl and I had both just gone through some heavy relationship challenges that left us realising it was time to make some serious changes in our lives."
"Not only are the lyrics off the beaten track for the band, but so is the sound. Singer Karl Mesipuu elaborates, "Our new album is full of heavy hitters and hardcore breakdowns. With 'Better,' we wanted to get out of our comfort zone a bit and tie the instrumentals in with the very deep and personal content in the lyrics. You might say this is our very first ballad."
"But that doesn't mean there aren't any screams," Ian is quick to add. "We also want to give credit to the author of If You Dance With the Devil, J.M. Smith, for the quote we used in the pre-chorus of the song, which truly encapsulates the message we want to deliver: 'If you dance with the devil, then you haven't got a clue, for you think you'll change the devil, but the devil changes you.'"
HORROR DANCE SQUAD was formed in 2014 by Ian Karell (Vocals), Karl Mesipuu (Vocals), Indrek Ulp (Guitar), Mikk Peetrimägi (Guitar) and Henri Kuusk (Drums). In 2019 the band released their singles "Party All Life Till Our Souls Go Home," "Happy Face," "Cancer" and "Callous Cage." The band represented Estonia at the 2016 Wacken Open Air Metal Battle, and shared stages with COMEBACK KID, DEAD BY APRIL, AUGUST BURNS RED and many more.