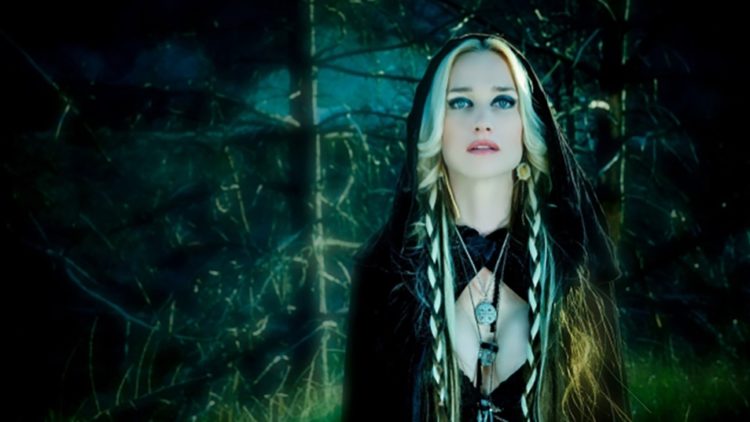 Jill Janus, frontwoman of the occult-themed heavy-metal group HUNTRESS, has taken her own life. She was 43 years old. Casey Wood, Janus's longtime friend and former bandmate, shared the news via Facebook. HUNTRESS' former manager, Jackie Kajzer a.k.a. Full Metal Jackie, confirmed the story to Loudwire. The band also shared a statement and a call for people experiencing suicidal thoughts to reach out for help.
"Janus was a truly special creative involved with numerous musical projects including her role as vocalist for female metal/hard rock cover bands THE STARBREAKERS and CHELSEA GIRLS. In addition, Janus was co-composer and creator of an upcoming rock opera with TRANS-SIBERIAN ORCHESTRA's Angus Clark and had a decade-long career as NYC DJ Penelope Tuesdae. Her musical career began in childhood.
"Beyond her accomplishments in the music world and her advocacy for mental health issues, she was a beautiful person passionate about her family, animal rescue and the world of natural medicine. She will be missed more than she could have ever known.
"If you or someone you know might be at risk of suicide, call 1-800-273-8255 to reach the National Suicide Prevention Lifeline. It provides free and confidential support 24 hours a day, seven days a week for people in suicidal crisis or distress."