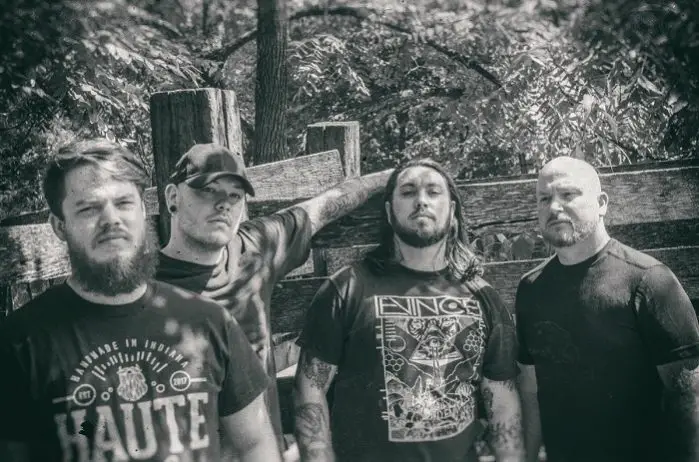 I AM THE LAW have released a cover of  MISFITS' "Halloween", which can be heard below.
In further news, the band also recently self-released their new album Hymn of the Vulture which can be streamed and bought at their Bandcamp page.
"You know what? [email protected]$% it! We'll just do it ourselves."  That's the attitude I AM THE LAW takes with its approach to its own brand of Southern Metal. Embodying the self-reliant spirit of the American South, these four rowdy boys from Nashville groove and shred.  Drawing from influences such as Pantera, Lamb Of God, Rob Zombie, The Showdown, He is Legend, and Maylene and the Sons of Disaster, the band created a distinct, aggressive sound with 2015's EP Blackwater Gospel.  With sophomore offering Hymn Of the Vulture (originally put out in 2017 and slated for re-release in Fall 2018),I AM THE LAW refined its voice and sound, becoming more mature and even more aggressive with each track.