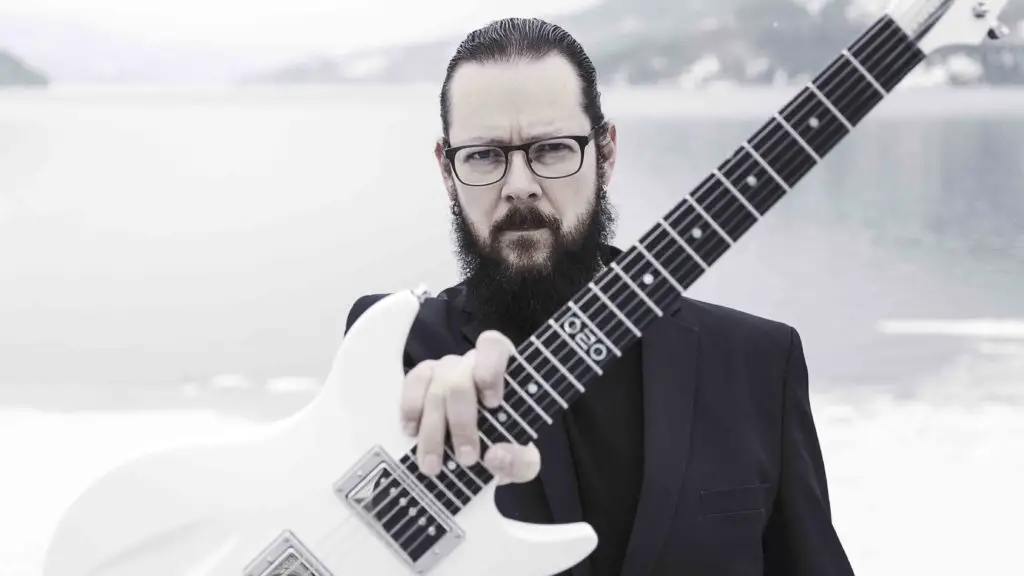 In an interview with Guitar World, EMPEROR's Ihsahn was asked to share a word of advice for all the young guitarists out there.
He replied: "You should play guitar for yourself. You don't start playing guitar because your grandma would like you to or because you think it will get you girls or anything like that. You play guitar because you love it.
"And by doing that, if you do it enough, you might get so good that someone else might appreciate your playing. If you approach guitar playing, and music, with that state of mind, you really can't be disappointed.
"Because whether you succeed outside of that or not, no one can take that core experience from you."
On what influenced him to pick a guitar, he said: "I started out on piano when I was six or seven. But all along I was picking my parents' acoustic guitar that they had lying around. I guess it fascinated me.
"I think I got my first electric guitar when I was 10, at more or less the same time I bought KISS' Rock and Roll Over.
"But I don't think there was one particular song or band that made me go for the guitar. It was just my kind of craving to write rock music."
Ihsahn's latest solo album ,Ámr, was released in May via Candlelight/Spinefarm. The disc was recorded at Ihsahn's own Mnemosyne Studio, except for drum tracking, which was done at Sonic Attic Studios. Mixing was handled by Linus Corneliusson at Fascination Street Studios. Mastering was once again done by Jens Bogren.