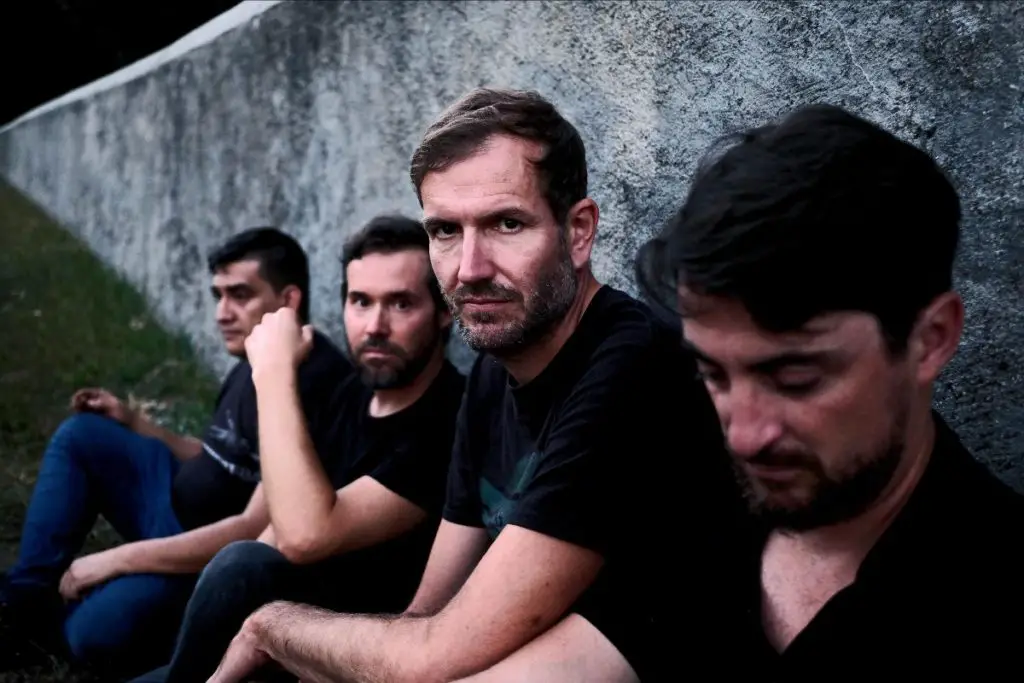 IMPURE WILHELMINA are proud to present and release the very first track of their upcoming 7th full length "Antidote". The album is set for worldwide release on May 21st, 2021. The first new chapter "Gravel" can be checked out below.
IMPURE WILHELMINA comment on the track: "'Gravel' is a hymn to human pain. It starts in a dark mood, continues with a tortuous verse and ends with a chorus that we can't help but sing along. And this is how one will fulfill one's destiny. Indeed, man's destiny is to sing his sorrow, in the howling wind, as he bends under heavy burdens, his feet in the mud, under the pale glow of sardonic stars. Directed by Steven Blatter, the video transcribes the turmoil induced by this cold fatality, in a sad, mineral and epic atmosphere."
For 25 years, IMPURE WILHELMINA has been creating a singular music on the borders of rock and metal. The Geneva quartet has never been afraid to reinvent itself and to push back the stylistic barriers, without ever losing its strong identity. Intensity, melody, power and melancholy are the key words that guide the band's discography, shaping record after record a subtle blend of metal, post-hardcore, new wave and indie rock sounds.
IMPURE WILHELMINA has experienced many line-up changes over the years around Michael Schindl, singer-guitarist, main composer and lyricist. Founded in 1996, the group quickly built a reputation in the local, then Swiss and European independent scenes. 
After intensely touring all over Europe to promote 'Radiation', the band received great reward by being one of the four recipients of the 2019 grants for contemporary music awarded by the City of Geneva. This support has allowed Impure Wilhelmina to approach their new album with confidence and the will to develop their sound and get out of their comfort zone. The band put a lot of efforts in the elaboration and production of its new songs, notably by calling on Yvan Bing, producer and sound engineer, to accompany the four musicians throughout the creation process of the album. This successful collaboration began in the summer of 2019 and continued for over a year, giving rise to IMPURE WILHELMINA's seventh album, "Antidote".
"Antidote" Track Listing:
1. Solitude
2. Midlife Hollow
3. Gravel 
4. Dismantling
5. Jasmines
6. Vicious
7. Torrent
8. Unpredicted Sky
9. Antidote
10. Everything Is Vain