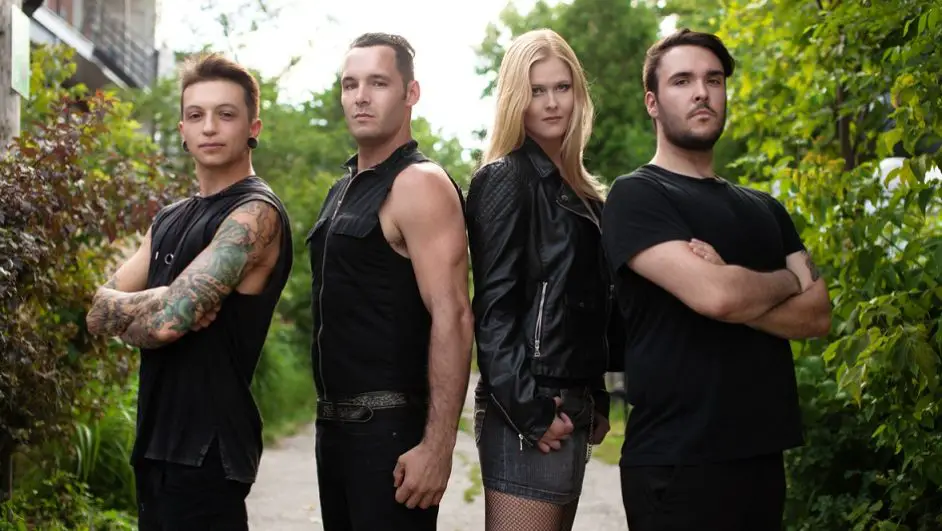 American/Canadian Power Metal band INSATIA has announced the release of "Phoenix Aflame", the highly anticipated follow up to their 2013 "Asylum Denied". Produced by Fabio D'Amore (Serenity) and his partner Ivan Moni Bidin (Starsick System, Pathosray, Last Warning), "Phoenix Aflame" is due to release June 23rd via Pitch Black Records.
Vocalist Zoe Federoff  comments: "It's really a more interesting power metal scene in North America than I think most people are aware of, and it's nice to contribute to it with this album that pays homage to the immense history of a genre that's historically thrived in Europe."
"Phoenix Aflame" Track List:
01. Intro (Land Of The Living)
02. Act Of Mercy
03. Memory Of A Sapphire
04. Sacred
05. We Are The Grey
06. Phoenix Aflame
07. Not My God
08. Captor And Captive
09. Velvet Road
10. Healer Of Hatred
"Phoenix Aflame" is set for a 2017 release and features Apollo Papathanasio (ex-Firewind, Spiritual Beggers), Chris Amott (ex-Arch Enemy, Armageddon), Christian Hermsdörfer (ex-Visions Of Atlantis, Serenity), and Erica James (The Erica James Band).
Pre-order "Phoenix Aflame" here.
[soundcloud url="https://api.soundcloud.com/tracks/310451295″ params="color=ff5500&auto_play=false&hide_related=false&show_comments=true&show_user=true&show_reposts=false" width="100%" height="166″ iframe="true" /]