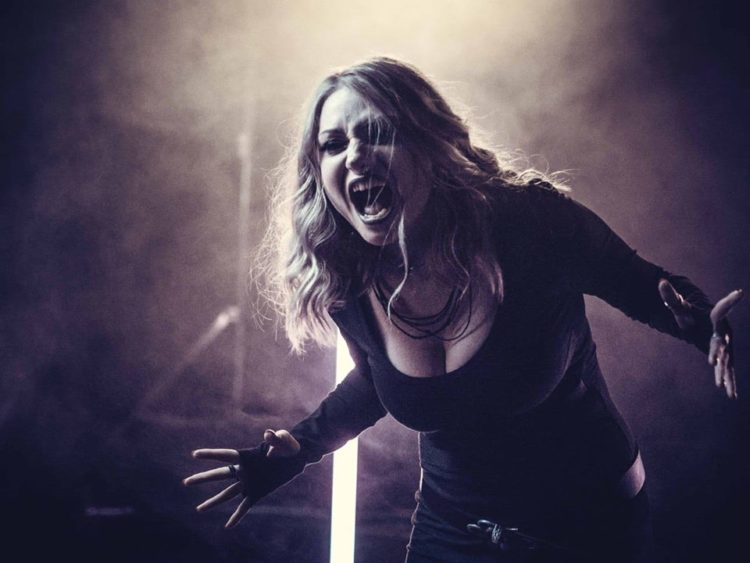 Hailing from Saint Petersburg, Russia, gothic/alt-metal band THE END OF MELANCHOLY recently released a new single called "Monster's Feeling." We caught up with frontwoman Olly Lex to chat about the new track and music video.
Metal Addicts: Tell us a bit about the process of writing "Monster's Feeling." Where did the inspiration for it come from?
Olly: "If we're talking about the lyrics, I always put my personal feelings and experience in it. I love that the music of 'Monster's Feeling' isn't too dark as the feelings of the lyrics. Cause to feel the void inside isn't very funny. I think it worked together. The lyrics describes the struggle inside your soul between the darkness, actually, as always, and the light. I just showed the way of thinking of mine."
Metal Addicts: How would you categorize your music?
Olly: "It's our view and variation on alternative gothic metal and even grunge. For example our song 'You never.' I wrote it in the style of my first bands which I listened so far, NIRVANA and HOPE. And Andrew add it all his talent which you can hear in other songs. I mean he put our style there too."
Andrew: "As I always say, my music reflects, what I want to listen to myself, but could never find. It's my own style."
Metal Addicts: How are you navigating the music scene in Europe? Any plans to tour the US?
Olly: "It's good! We love touring in Europe and meet fans there. But honestly, after we released our EP Playing with Shadows and video 'The Demon,' we got our first fans from US and UK. They are incredibly supportive and we want to come with tour very much, for sure. I grew up on NIRVANA, Manson, NIN, KITTIE, SLIPKNOT and etc and of course I've got that spirit of American music and big desire to visit States for all fans we got there. We're working for it and I hope it will come soon."
Metal Addicts: Where do envision yourself in a year?
Olly:  "The band is working very hard to make music even better and have more tours, which will be bigger and bigger. I hope this leads us somewhere."
Metal Addicts: Lastly, what can we expect from you in 2020? Can't wait to hear more!
Olly: "We plan to release a new album, some new videos and we will go on new European tours. So, first singles from new album will be released in Autumn 2020, stay tuned!"