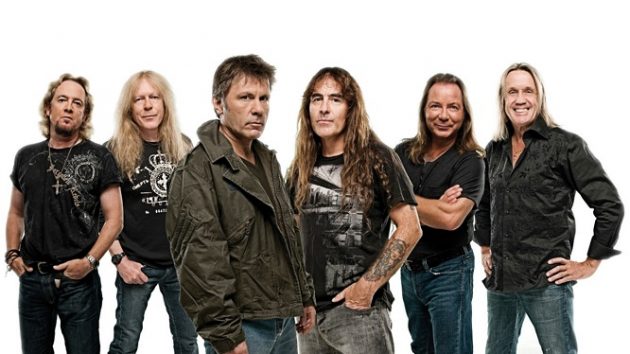 According to Ham & High, British heavy metal legends IRON MAIDEN have responded to a lawsuit filed by their former singer Dennis Willcock in which he accused them of stealing the lyrics to some of their classic early songs. Willcock was a member of the fold between 1976 and 1978, making no studio appearances during that time.
Willcock claims to have written the words to the tracks "Prowler", "Charlotte The Harlot", "Phantom Of The Opera", "Iron Maiden" and "Prodigal Son", which were recorded and released by MAIDEN on their first two albums, 1980's self-titled effort and 1981's "Killers".
In a formal written response to Willcock's legal action, IRON MAIDEN claims bassist Steve Harris, not Willcock, actually penned the lyrics in question. In addition, the band admits the songwriting credit on "Charlotte The Harlot" is wrong.
Since it first appeared on MAIDEN's debut LP, the track has been solely credited to guitarist Dave Murray. But in the documents served to the High Court, Harris and publisher Imagemstate: "The lyrics for [the song] were written by Mr Harris in or around 1977 to accompany music written by Mr Murray, who had joined IRON MAIDEN in late 1976."
The band further admitted that Willcock changed three words of "Prowler" and two of "Charlotte the Harlot," but has questioned whether he can remember writing them, adding: "[Willcock] was, when he was a member of Iron Maiden, notorious for forgetting lyrics for the band's songs, or missing out words, or singing the wrong words. He even had to sing from lyric sheets at live performances. Accordingly, it is implausible that Mr. Willcock can now remember lyrics he allegedly wrote some 40 years ago."