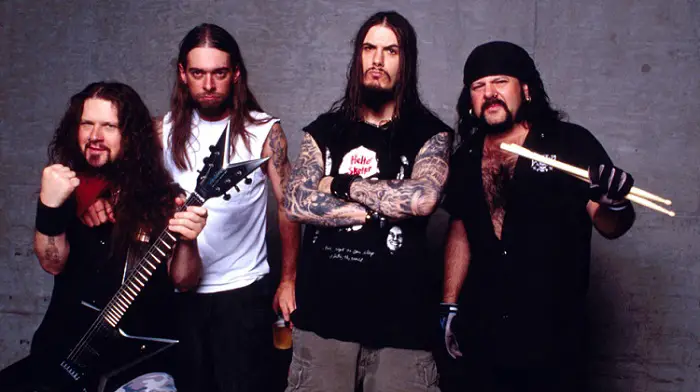 PANTERA's surviving members will embark on a reunion tour in 2023. Singer Philip Anselmo and bassist Rex Brown have signed with Artist Group International to book their North American dates. Dennis Arfa and Peter Pappalardo will be the responsible agents, Billboard has reported.
"We are thrilled to be working with such an iconic band and bringing their music back to the fans," comments Pappalardo.
It is unclear who will be filling in for the group's late guitarist "Dimebag" Darrell Abbott and his brother, drummer Vinnie Paul Abbott.
Last year, Phil Anselmo said that he is up for reuniting with Rex Brown for a special tour celebrating the music of PANTERA.
When asked if he and Rex would be open to playing some shows in celebration of PANTERA's legacy, Anselmo responded: "I think Rex sees what I'm doing with the ILLEGALS and he likes it. He's just, like, 'That's great,' because the more I keep PANTERA alive, it's good for him too.
"I think Rex is very happy doing his solo records and stuff, and I think he's been in the studio; he's got his own thing going on. And I think right now in life, we are content to do things this way.
"If Rex and I had a show to play, or we were ever gonna be on stage again together, I would welcome it with open arms. I love Rex. And he'd be the same way. We're brothers forever. So playing on stage together, or doing some shows together, is not out of the question. It could happen."