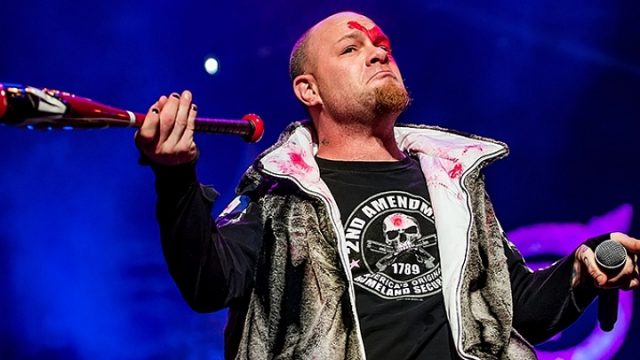 FIVE FINGER DEATH PUNCH singer Ivan Moody has announced that he will leave the band later this year, according to a new radio interview.
Speaking about behaviour that led to him missing the back end of their recent North American tour, Moody says, "I had a meltdown. I was like Kanye West without the money."
He also announced that he will part ways with the band at the end of 2017.
"To be completely honest with you, Death Punch and I have kind of come to a crossroads. We're very proud of what we've done – years and years and years of work…," he said.
"It's time for us to take our way and go do something else, so after this year… my new band, Villain… I'm so excited."