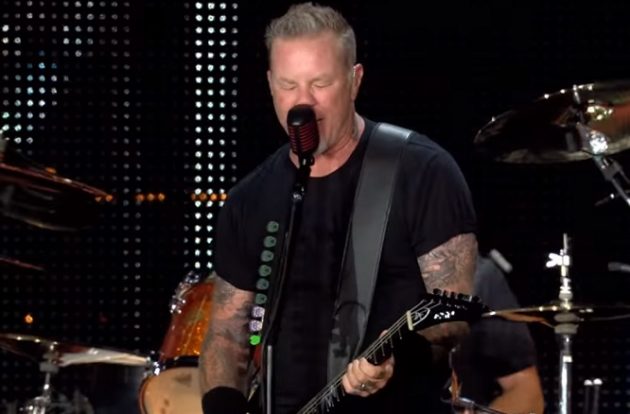 METALLICA frontman James Hetfield got emotional during the band's concert Thursday night (May 12) in Brazil, admitting to the audience that he was "feeling a little bit insecure" prior to taking the stage.
Before launching into song "Sad But True" at Estádio do Mineirão in Belo Horizonte, James thanked the audience, saying how he and his bandmates are "so blessed" to have the support of such a loyal fanbase.
He said: "I've gotta tell you I wasn't feeling very good before I came out here. [I was] feeling a little bit insecure, like I'm an old guy, [I] can't play anymore — all this bullsh*t that I tell myself in my head.
"So I talked to these guys, and they helped me — as simple as that. They gave me a hug and said, 'Hey, if you're struggling on stage, we've got your back.' And I tell you, it means the world to me." At that point, all three of James's bandmates approached him and once again gave him a heartfelt group hug. He then once again addressed the audience, saying: "And seeing you out there, I… I am not alone. I am not alone, and neither are you."
Fan-filmed video footage can be seen below.