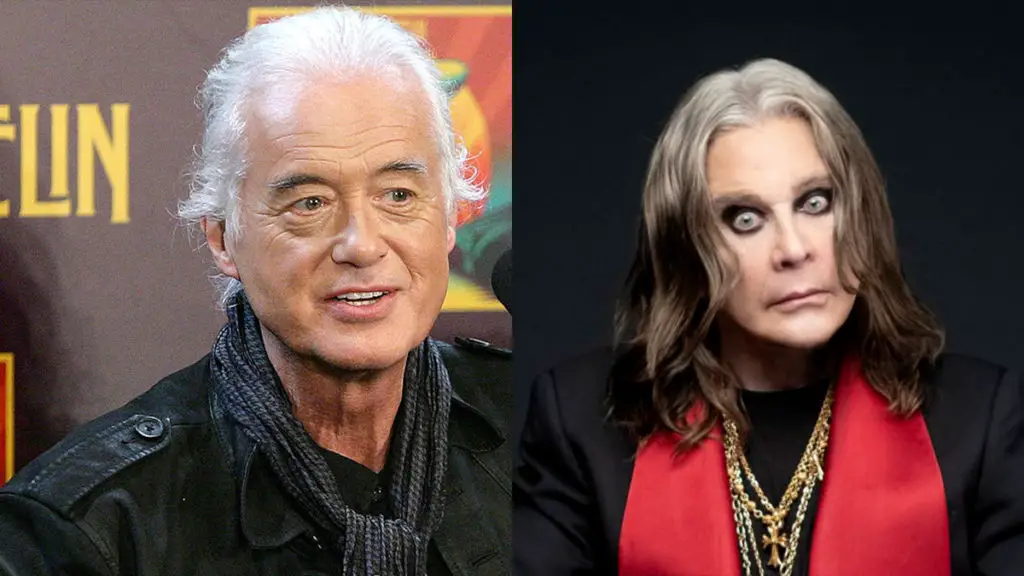 In a new interview with Classic Rock magazine, LED ZEPPELIN guitarist Jimmy Page said that one of the reasons he refused to guest on Ozzy Osbourne's upcoming album, is that he's just been too busy with other projects.
"There's various things I'm working towards," Page said. "It's not just one thing, it's multiple things, and I don't want to even give a hint, because if you do … you give a one-sentence sound bite, and then if it doesn't materialize, it's like: 'Why didn't you do a solo album?' So I don't want to say what it is that I've got planned, because I don't want to give people the chance to misinterpret it."
"I really can't put on record what the new record is," he continued. "I'll leave it to your imagination. The thing is there are so many ways I could present myself right now. Actually, not right now. I'll rephrase that: within a space of time."
Page went on to say that pandemic-related restrictions played a part in his decision to opt out of collaborating with Osbourne.
"I will never be one of those people who'll record alone and send someone a file," he said. "I never went into music in the first place to do that — it was for playing together."
Ozzy Osbourne recently revealed that he has completed work on his new studio album. The follow-up to 2020's Ordinary Man will be released later this year via Epic Records.
Ozzy revealed the news on social media, writing: "I'm so happy to let everyone know that I finished my new album this week and delivered it to my label Epic Records. I'll be sharing all the information about the album and its' upcoming release with you in the next several weeks."