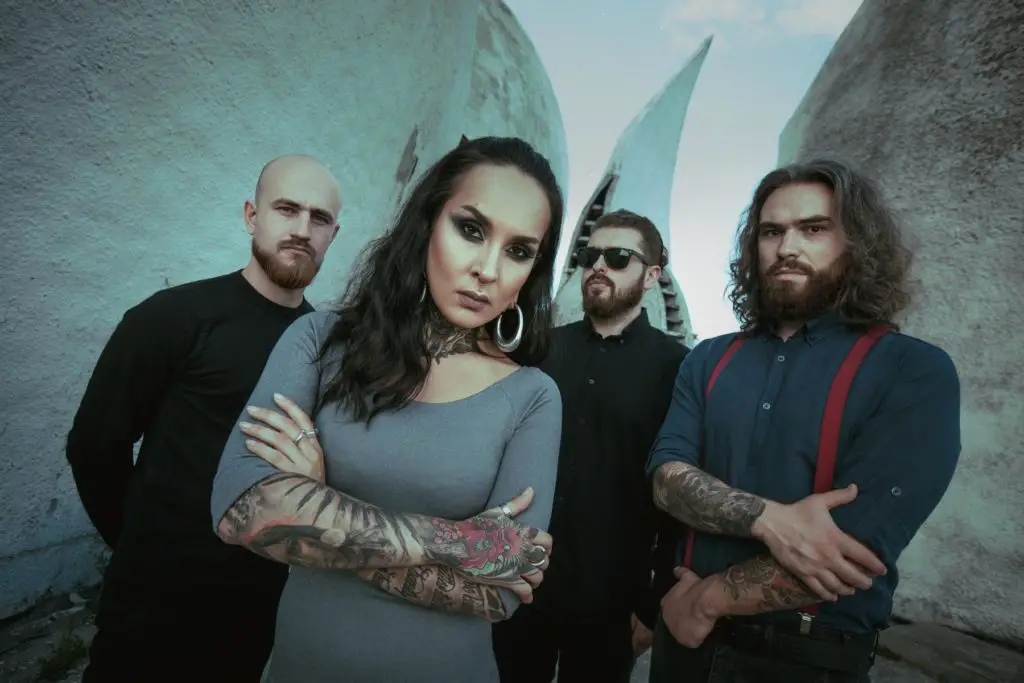 JINJER frontwoman Tatiana Shmailyuk was recently interviewed by Super Metal World where she talked about the song "Pisces" and on whether the song broke the band into mainstream.
"Unfortunately, 'Pisces' lost its charm. It became viral, which I don't like. I don't like the huge hype that we're having right now," she said. "
It wasn't supposed to be like this. This song is very personal and believe me, Pisces are not those people who are begging for our attention. I don't like this word, 'mainstream.' The people made it mainstream; we didn't. We didn't really want it to be like this. But nevertheless, on the other hand, it's really good. It's really good that this song is so much appreciated."
When talked on the reaction to their new studio album, Macro, Tatiana said: "So far, I haven't yet heard any negative reactions to the album, so, that's good. I'm not the one who is surfing the Internet in search of comments and reactions.
"I don't care what people think because I have a lot of things to do. I don't know…so far so good. Again, I haven't heard sh*tty responses to the album."