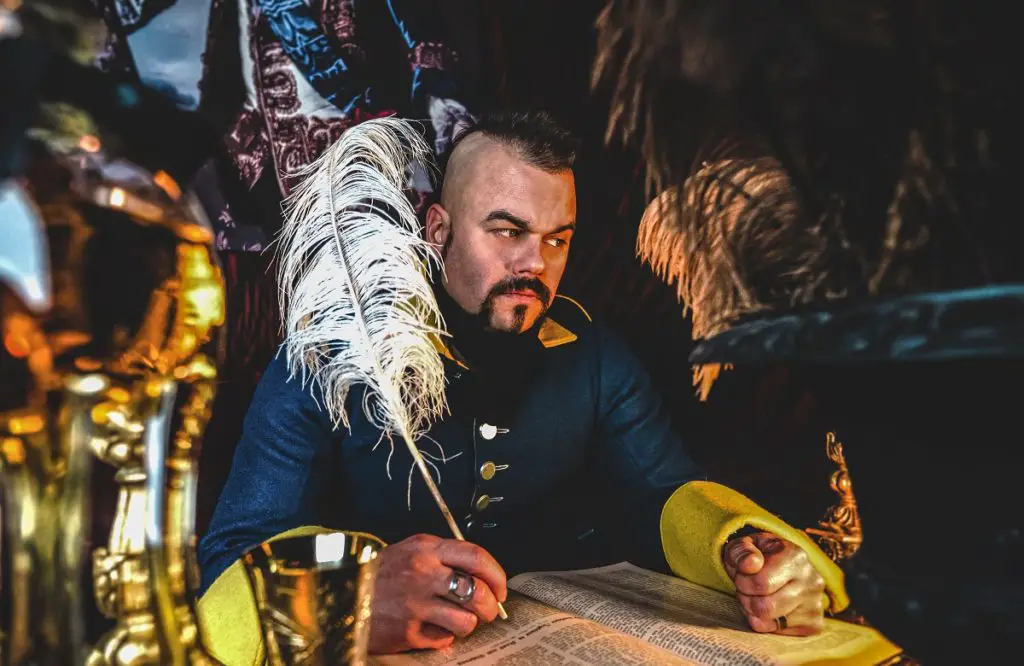 During a new interview with Canada's The Metal Voice, SABATON singer Joakim Brodén talked about the band's upcoming album, The War To End All Wars.
"It's a SABATON Album, we have been an evolutionary band not a revolutionary band," Joakim said. "There is always surprises on a Sabaton album but we are never going to flip the coin and do something totally different on every song on a new album. There is going to be surprises on every album. I am actually listening and approving the master for the new album right now.
"A new album is always subjective and I think it's pathetic when an artist says, this is our best album we ever made and they keep promoting the same tired line," he continued. "I say it's up to the listener to decide. But I know for a fact that everybody in the band, without even sitting in the same room together cause I shipped out the pre mixes to everyone and this is the only time in our history that everybody came back with 'f*ck that sounds great!' Everybody is super happy with the production. We were always happy before but maybe this maybe that but now wow we are really happy with the sound. I can't reveal the exact topic but we are doing modern warfare 20th century."
When asked if the songs that band released during a pandemic will be a part of the new album, Joakim responded: "No they are totally separate from the new album. Those are not on the album. We have a complete album, plus those tracks plus a bit more."
Joakim also talked how SABATON's tour with JUDAS PRIEST came about: "I don't know exactly how but we played with PRIEST the first time in 2010 in Berlin. We have run into each other at festivals and it's all about timing. When we were kids one of our first favorite band was JUDAS PRIEST. Obviously we wanted to tour with them even before they knew we existed. It was supposed to be last year but finally we managed to get the timing right with album releases and when we were able to tour. I am really really looking forward to it. Doubly so since we have not been touring much lately and also to be touring with one of our favorite bands of all time, can't be better huh?"
SABATON's tour with JUDAS PRIEST starts next month. Dates and tickets can be found at this location.