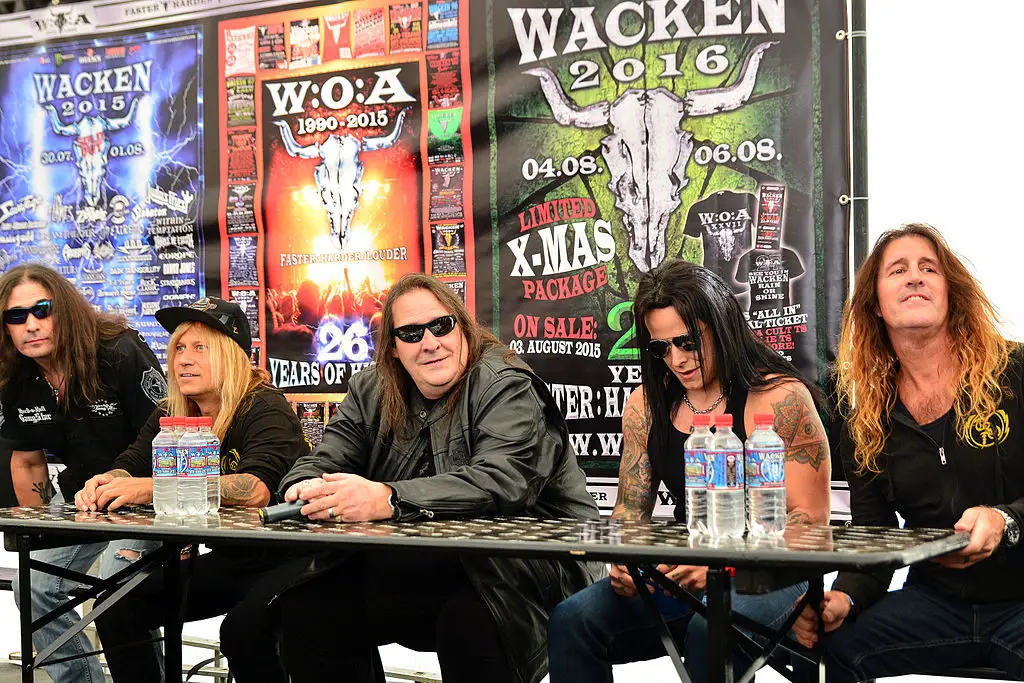 In a new interview with "80's Glam Metalcast" Jon Oliva, the American composer, multi-instrumentalist and singer, has addressed the possibility of new SAVATAGE music in the not-too-distant future.
"Since [SAVATAGE's] Wacken [reunion] show in 2015, Chris Caffery, me and Al Pitrelli, we've been trading song ideas for a possible SAVATAGE thing over the phone," he said. "I go, 'Hey, this is great. This is great. This is cool.' But I've been writing SAVATAGE material since 2003, and I could do a quadruple double album, if I wanted to.
"So, yeah, we're trading off things, and we're looking at that. And we're working on a SAVATAGE live thing that we did in Cologne, Germany in 1997, and we're putting that together for a livestream thing. And it's really good. And I've been working on that. Al came down to Florida and we kind of beefed it up a little bit — not a lot, but just beefed it up a little bit, mixed some things."
Oliva added: "If it's gonna happen, we'll make an official announcement, but we have been working together, just because with the pandemic and all that, we're bored; there's nothing to do. So we've been trading ideas through e-mails and on the phone. Me and Al wrote three or four things together. Me and Chris Caffery have worked on a few things together. What else are we gonna do? There's nothing to do. So, yeah, we'll see what happens."
Jon also revealed that he had been talking about a SAVATAGE comeback since before Paul O'Neill died. "Paul and I had many meetings about it, and we were talking about, 'Well, if we did do it, what would we call it, and how would we operate it?'" he said. "And I said to him, 'Well, if we do it, we should call it 'Still The Orchestra Plays'.
"And me and Zak [Stevens] should sing a lot of songs together and have certain songs, so it would be the two lead singers.' And we'd feature all kinds of music — all the types of music. 'Cause SAVATAGE was never really one sort of bag, especially when Paul got involved. From 'Gutter Ballet' on, it was all kinds of different things, which was great — I thought it was great. And which led to TRANS-SIBERIAN ORCHESTRA."