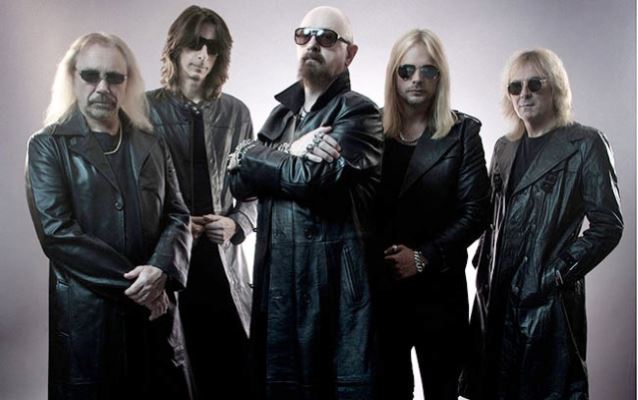 JUDAS PRIEST frontman Rob Halford was interviewed by the KBAD 94.5 FM radio station in Sioux Falls, South Dakota on June 16th. Couple of excerpts can be read below (as transcribed by Blabbermouth.net).
Speaking about PRIEST's plans for the immediate future, Halford said: "More metal. We're making another record right now, which should be ready when it's ready. But this'll be our umpteenth record, hundreds of metal songs later. We have a tremendous treasure trail behind us that we cherish, and we wanna make sure that what we put in front of that is equally worthy. So we take a lot of time in making the best music that we can. But it's exciting to think that not too far from now, there'll be another PRIEST record on the horizon with some more shows."
Entire interview can be viewed below.
Band's latest album, "Reedemer Of Souls", was released on 8 July 2014, and it's the band's first album 2008's Nostradamus and also their first without founding guitarist K. K. Downing, who retired from the band in 2011 and was replaced by new guitarist Richie Faulkner. The album sold around 32,000 copies in the United States in its first week of release to land at position No. 6 on The Billboard 200 chart, the band's highest charting position in the US after the group's previous album "Nostradamus" debuted at No. 11. This marks the band's first top-10 album debut in the US.
https://youtu.be/TLCerqSWLHI