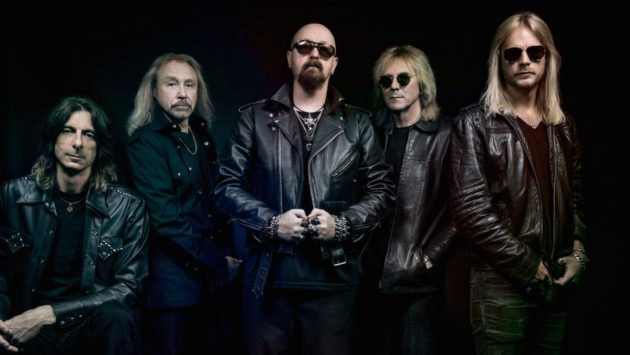 British heavy metal legends JUDAS PRIEST have released the official music video for the song "No Surrender". The track is taken from the band's latest album, "Firepower", was released on March 9 via Epic. Video can be viewed below.
JUDAS PRIEST frontman Rob Halford told Noisey about "No Surrender": "The great thing about PRIEST in all the years that we've been making heavy metal music is that we've always kind of carried this metal flag, if you will, this beacon of hope that no matter what you may be going through in life, there's always a sense of overcoming difficulties, a sense of winning, a sense of coming out on top. We've always tried to push this kind of positive experience in the songs that we make. So 'No Surrender', it's a statement. It's a simple fact that, from our perspective, no matter what you're up against, the greatest thing you can ever do is face that challenge. Overcome it, and win, and never surrender."
"Firepower"was recorded by British producer Andy Sneap, the band's longtime collaborator Tom Allom and engineer Mike Exeter (BLACK SABBATH). The cover artwork for "Firepower" was created by the Chilean/Italian digital artist and photographer Claudio Bergamin.