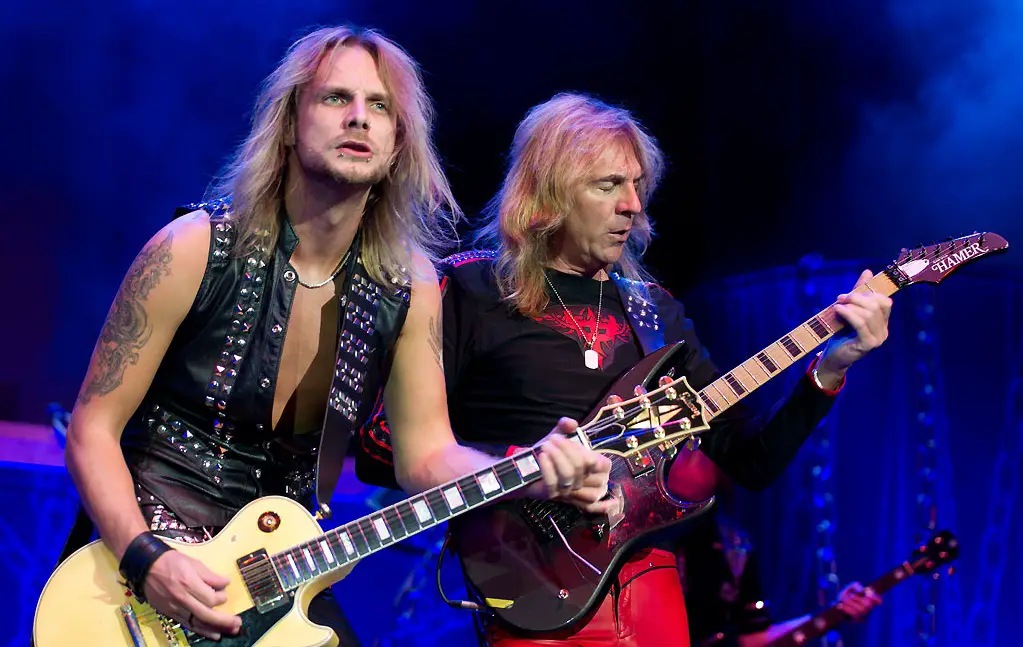 During a recent conversation with Sweetwater, JUDAS PRIEST guitarist Richie Faulkner spoke about the current health of the band's classic guitarist Glenn Tipton who in 2018 stepped back from the group's touring activities due to his battle with Parkinson's disease.
"Glenn's doing alright. I mean, as can be expected, really, it's the challenges he's facing… Obviously, we all know what Parkinson's is, and it's a degenerative disease," Faulkner said. "You can keep it at bay, but it's always gonna be there. I'm not a doctor, but it's a constant progression of the disease, and a constant fight to keep that back, if you know what I mean.
"I've heard him about a week ago, and he seemed in good spirits," Richie continued. "He's obviously in lockdown, he's going a bit nuts like everyone else is because of the lockdown, but I think he's in good spirits. And it's always good to check in with him every now and again and see how he's doing, but he'll appreciate you asking."
JUDAS PRIEST have postponed most of their previously announced fall 2020 U.S. tour dates to the summer/fall of 2021. Unfortunately, not every concert was able to be rescheduled and about dozens shows had to be cancelled.
Tickets and dates for the tour can be found here.