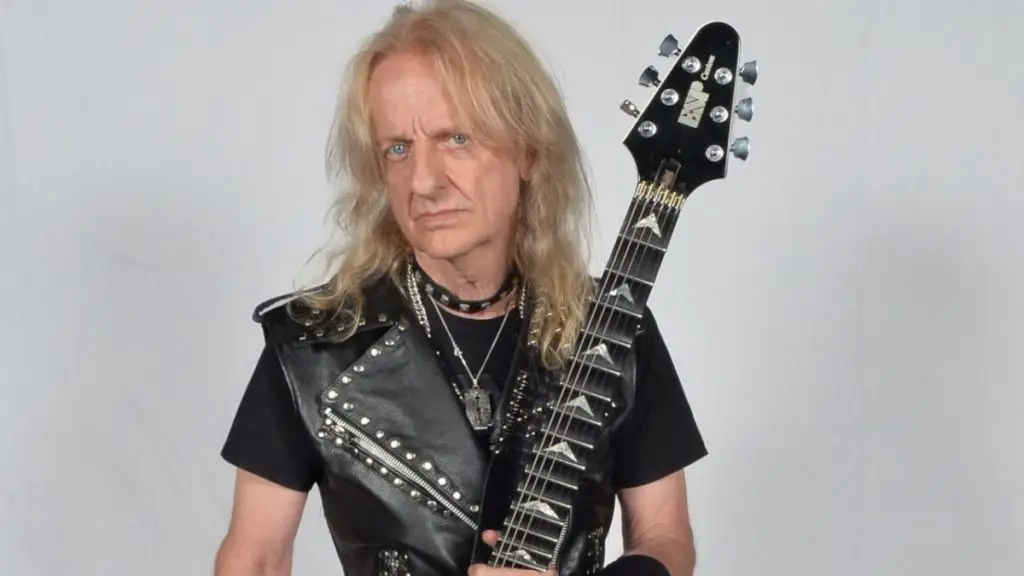 In a new interview with Ultimate Classic Rock, guitarist K.K. Downing has confirmed that he will play with JUDAS PRIEST at the band's upcoming Rock And Roll Hall Of Fame induction ceremony.
The induction ceremony will be held on November 5, 2022 at the Microsoft Theater in Los Angeles. It will air at a later date on HBO and stream on HBO Max. There will also be a radio simulcast on SiriusXM's Rock & Roll Hall Of Fame Radio channel 310.
In April 2011, it was announced that K. K. Downing had retired from JUDAS PRIEST. Downing cited differences with the band and the management, and a breakdown in their relationship.
"I think we've probably got eight or nine minutes," Downing now says. "I'm not even going to be able to break a sweat. The main thing is to represent the attitude and hopefully the legend of what JUDAS PRIEST is and has become and what it means to everybody who's been on that very long journey through the decades with the band. And hopefully it will just kind of remind people and bring back some cherished memories of the heavy metal parking lots all around the world."
Downing revealed that Les Binks, PRIEST's drummer from 1977 to 1979, will also perform with the band at the event and added that it will be like riding the proverbial bicycle, more than a decade after the guitarist last played with PRIEST.
"It's what I've done so many times," he said. "It's almost like cracking a beer, let alone riding a bike. It's embedded in me. It's what I do. So it'll be quite something to look forward to, just to get up there and crank the amps up and just do it once again, for that short moment in time."
PRIEST will receive the Musical Excellence Award at the event, which will honor Eminem, Dolly Parton, DURAN DURAN, Lionel Richie, Pat Benatar, EURYTHMICS and Carly Simon in the Performers category.
JUDAS PRIEST members that will get inducted include current members Rob Halford (vocals),Ian Hill (bass),Glenn Tipton (guitar) and Scott Travis (drums),along with former members K.K. Downing (guitar),Les Binks (drums) and late drummer Dave Holland.