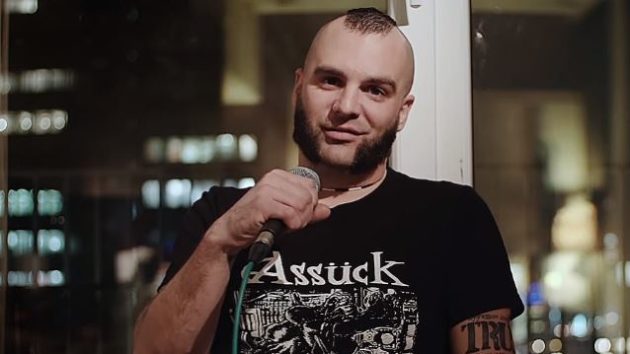 According to their latest update on social media, KILLSWITCH ENGAGE will cancel seven of their upcoming live shows so that their vocalist Jesse Leach can undergo vocal chord surgery. The entire statement is available below:
"We unfortunately have some unpleasant news to share. Killswitch Engage have to cancel their upcoming tour from April-26 thru May-05. Earlier today we found out Jesse needs to have surgery to repair an issue with his vocal chords. He is expected to make a full recovery and be fine for any future touring, but to avoid any future risk we unfortunately have to pull off these dates now. Our intention is to postpone the headline shows in Sayreville, Louisville, Cleveland & Poughkeepsie and get back to our fans as soon as possible. New dates for those cities will be announced soon, so please hold onto your tickets.
"In the meantime our friends in Hatebreed, Candiria and The Word Alive still plan on continuing forward with these shows. Show them your support.
Below are all the shows impacted by this. Tickets will be available for refund at your original price of purchase for the headline shows as noted below***
"Cancelled Dates
4/26 Sayreville, NJ @ Starland Ballroom***
4/28 Jacksonville, FL @ Welcome To Rockville Fest
4/29 Ft. Lauderdale, FL @ Fort Rock Fest
5/01 Louisville, KY @ Mercury Ballroom***
5/02 Cleveland, OH @ Agora Theatre***
5/03 Poughkeepsie, NY @ The Chance***
5/05 Mexico City, MEX @ Hell and Heaven Fest
"Thanks for your endless support and understanding. We'll be doing all we can to get back to these places to see you all again soon.
Love,
KsE"