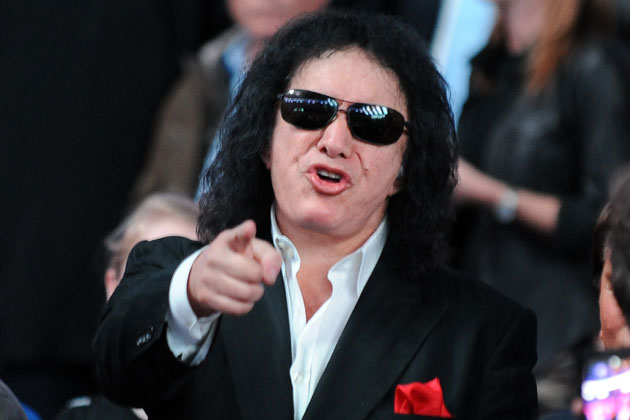 During his appearance on "Three Sides Of The Coin" podcast, KISS bassist Gene Simmons discussed capitalism.
He said: "If the only reason somebody does something is for money, there is literally nothing wrong with it. In fact, it's the highest thing. If somebody worked all their life and finally accumulates wealth, you're not supposed to talk about it, but if some jackass spent no time working on anything and wins the lottery and gets $100 million, everybody goes over and pats him on the back – 'Hey, congrats. Isn't that great?' You didn't do anything for it, bitch.
"That's not the one that you're supposed to go, 'Yeah, go for it' – it's the one that worked for it. The notion that, 'Well, you only do it for money,' well, that's the description of the work ethic of America. Most people go to work at jobs they don't like, and the only thing they do it for is to be able to feed their family. They do it for money. They get up at six o'clock every day, go to work at jobs they don't like and the only reason they do it is for money. Why is it any less ethical for somebody who strums a guitar? 'Well, the only reason I strum a guitar is to get money.' Why not?"
On the inspiration behind his "Vault" box set, Gene said: "I'm an only child, so maybe that helps me in my being the ultimate fan of me. I know that sometimes sounds cocky and self-serving and stuff like that, but that's really the only way I was able to overcome any kind of problems I had coming to America, not being able to speak English, just feeling like an outsider. Even if you're not really comfortable with yourself or have some self-esteem issues, bluff. Pretend. That's what I did. Because I didn't have brothers and sisters, I spent a lot of time on my own and I collected everything about me. As soon as I had the good fortune of having a decent report card, I'd save it. If I got my first guitar, I'd save it. I haven't thrown away anything. In 1964, I saw THE BEATLES on 'The Ed Sullivan Show', and within two years, I started writing songs. I taught myself how to play guitar — originally, before bass — and just started strumming. Over 50 years, from '66 to 2016, I've written hundreds and hundreds of songs – some of them good, some of them not-so-good. Some would up on KISS records; the vast majority didn't, because some of them didn't even sound like KISS, because of the way I write. It's not linear — it just kind of comes out.