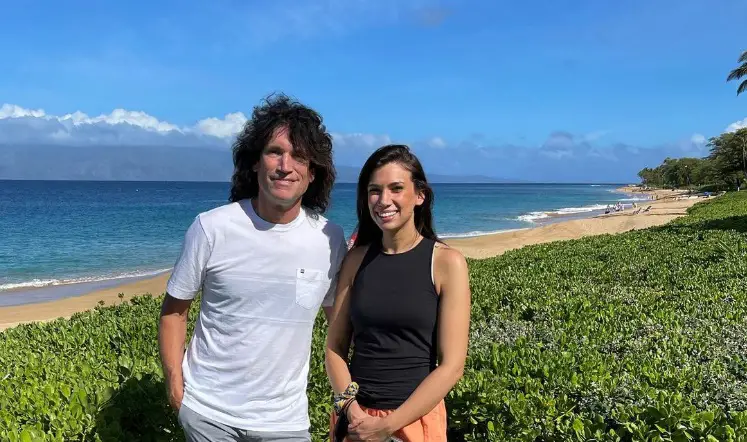 During a recent appearance on "Hangin' & Bangin,'" KISS guitarist Tommy Thayer talked about recently finding out he has a 31-year-old daughter.
"I found out I have a daughter last summer," Tommy said. "I was married for many years and never had any kids, so I kind of thought that window of opportunity had passed me by.
"But through [DNA-testing company] 23andMe, actually, a second cousin of mine was in contact with Sierra. And she's 31 years old. So this all took place in '89.
"It's the most incredible thing. It's just a blessing. And she's just a beautiful girl — very genuine and just so sweet. It's just an unbelievable happening in my life. It's the biggest thing that's happened to me in a long time, that's for sure."
When asked how Sierra found out the he is her dad, Tommy responded: "Not until we figured this out. I think she was more blown away than I was. 'Your dad's Tommy blah blah blah.' So, it's really a great story."
Thayer previously issued following statement while announcing the news: "This is a big one… I've been waiting for the right time to tell everyone. My daughter Sierra and I were blessed to find each other last summer.
"We've already spent a lot of time since getting to know each other and creating a close bond. She's a beautiful, sincere person and I couldn't be happier. I think she feels the same about me. The most wonderful thing about miracles is that they sometimes happen."
Tickets and dates for KISS' upcoming Farewell tour can be find here.