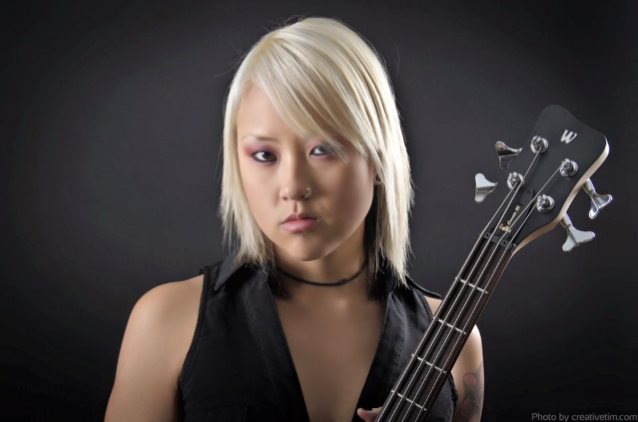 Bassist for the Canadian metal band KITTIE, Trish Doan (a.k.a. Trisha Jai-Mee Doan) has died. She was only 31 years old.
The band posted on their Facebook group: "It is with immeasurable sadness that we share news of the passing of our sister and best friend Trish Doan.
"Finding the right words is tough. She was so bright and vibrant and talented and we loved her and still do. She was so much more than just a musician or member of the band. She was our blood, our sister and family. Finding our way without her will be challenging, like a ship without a lighthouse, and we are devastated.
"We ask that you please respect our privacy and her family's privacy during this difficult time."
Trish originally joined the band in 2005 for two years, before leaving in 2007. She rejoined the band in 2012. She performed on the 2006 EP Never Again and the 2007 full-length, Funeral For Yesterday.