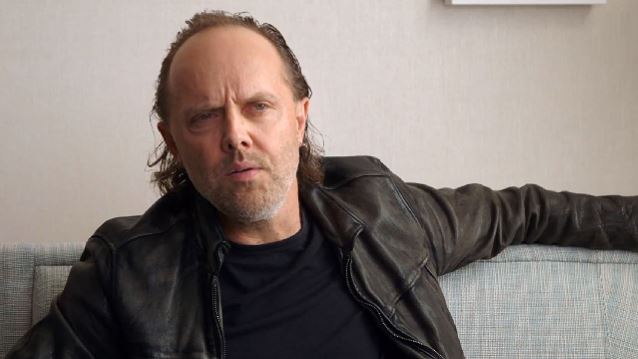 METALLICA drummer Lars Ulrich has shared a photo on his Instagram page showing his bandmate Kirk Hammett giving lessons to Lars' son Bryce.
He wrote the following caption:
"Bryce Burger and The Ripper…

Guitar lessons and pick guard appreciations!! #wanna #MetallicaNight @kirkhammett"
In a recent interview with Australia's Mixdown magazine,Hammett has revealed that he has "a ton of material" written for next METALLICA album.
He said:
"When I was 13-14 years old, bands put out albums every year. Seriously, KISS put out an album every eight months. None of this eight years between albums.

"None of us are very comfortable with the fact it's been so long, because that is a long time," he continued. "We're hoping to avoid that this time around.


"We're in our third year since 'Hardwired'. Maybe we can get a bit more focus and go into the studio a bit sooner. I have a ton of material. I've over-compensated, so I'm ready to go anytime."