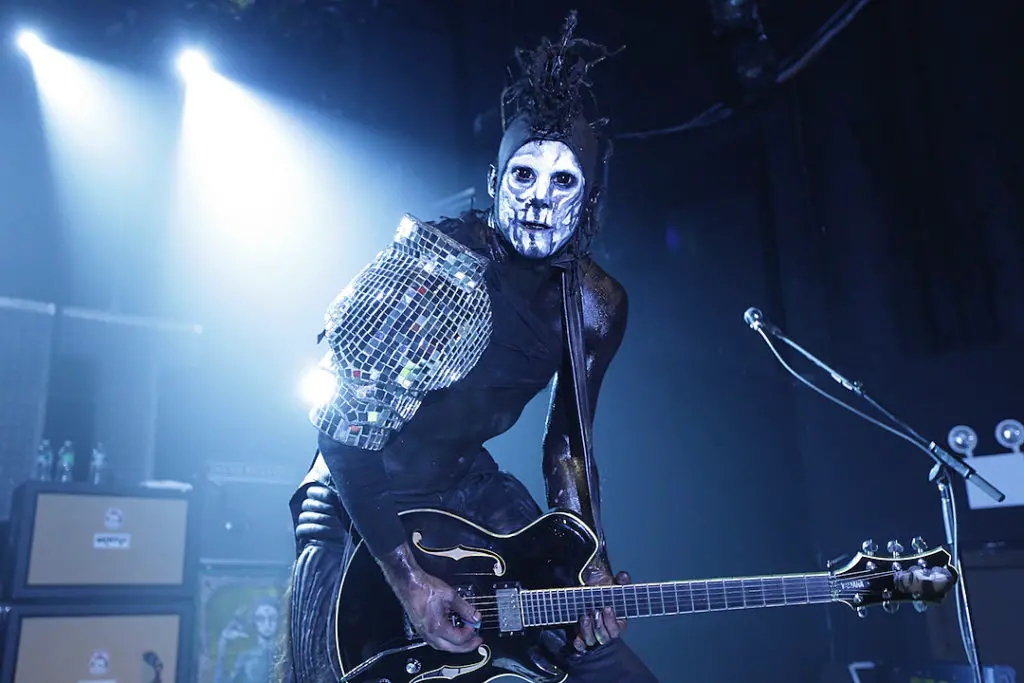 In the wake of his return with comedy death metal act Big Dumb Face, Limp Bizkit guitarist Wes Borland was asked by Metal Hammer whether he's "been keeping up with metal over the years," to which he replied:
"No, I'm not interested at all.
"I like Gorgoroth and black metal, and I don't think anyone has taken it in a place that I want to see it go beyond where Death and Carcass had it in the '90s.
"It's just boring to me. Every time I hear a new metal band, I'm just like, 'No, thanks.'
"I try to do the opposite of whatever is going on in metal, because metal takes itself so f*cking seriously and that's just so dumb. Unless you're Gaahl, don't try. Or Watain – I like Watain a lot!"
Asked if "not being hyper-serious" is the secret to Limp Bizkit staying popular, Wes replied:
"I don't think the band's popular now. [Laughs] Is it?
"We haven't been active enough for my tastes. I really wish we were doing more and I think we will be next year. There might be some stuff going on.
"I think the reason that we can still go out and play shows is the devaluing of music and that the whole entire music industry is in such misery and oversaturated. Everybody's got a band now but nobody's making any money off of it."
Asked to elaborate on those Bizkit plans for the next year, Borland replied:
"I have no idea. I'm not the boss of Limp Bizkit, Fred [Durst] is. But I think he's working right now. Will he be done by next year? Who knows? I don't know!
"I've been wanting to work on it, I'm ready to work on it anytime, but it depends on what his plan is. There's no problem with that and we're great friends, but I can only control what I control."
Wes was also asked "if Limp Bizkit was starting up in today's music industry, do you think you'd still be successful." His response:
"We wouldn't be a band, no f*cking way! It was totally based on timing.
"All the things that had to happen for us to be a band, like Fred calling people up saying he was the manager or us walking out of the Interscope offices saying, 'F*ck you, we're not waiting for Jimmy Iovine' only for him to run out and get us, it all added up.
"There were bands that were way better songwriters than we were – we just had a bunch of stuff that aligned at the same time."