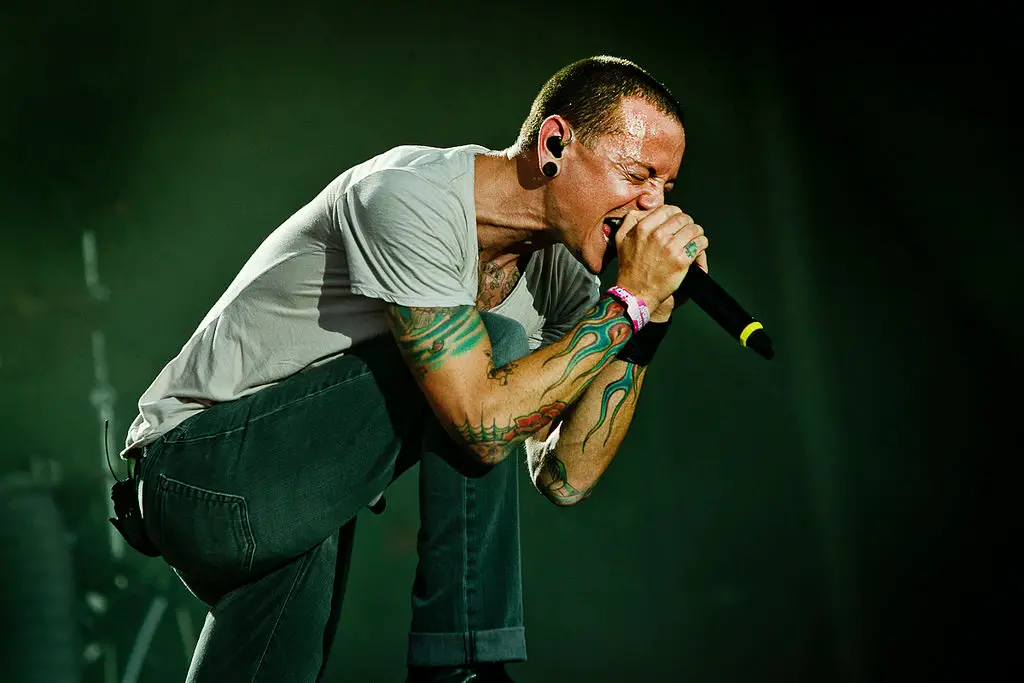 Orlando's WKMG-TV reports that a Florida woman used LINKIN PARK lyrics to help save a man's life last week,  literally talking a suicidal man not to jump from a bridge.
Healthcare worker Christina Settanni was driving along State Road 408 when she noticed a man sitting on a ledge. Fearing he would jump, she decided to stop, get out of her car and walk over to him. Sitting with the man, she recited a lyric from the LINKIN PARK song "One More Light": "Who cares if one more light goes out? / Well, I do."
Settanni said "I stopped because I've been where he is. He needed someone to show they cared. I didn't know if it clicked with him, but he just cried."
You can watch full video report below.
LINKIN PARK singer Chester Bennington died by suicide by hanging at his home in Palos Verdes Estates, California, on July 20, 2017.