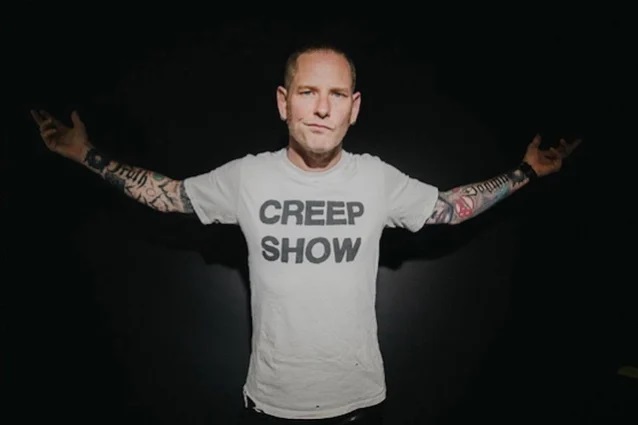 Rapper Tech N9ne has released a new single, "B*tch Slap," featuring a guest appearance by SLIPKNOT and STONE SOUR frontman Corey Taylor.
You can listen to the song below.
Tech N9ne previously appeared in Taylor's song "CMFT Must Be Stopped," from his upcoming debut solo album CMFT, out October 2 via Roadrunner Records.
CMFT track listing is as follows:
01. HWY 666
02. Black Eyes Blue
03. Samantha's Gone
04. Meine Lux
05. Halfway Down
06. Silverfish
07. Kansas
08. Culture Head
09. Everybody Dies On My Birthday
10. The Maria Fire
11. Home
12. CMFT Must Be Stopped (feat. Tech N9ne and Kid Bookie)
12. European Tour Bus Bathroom Song