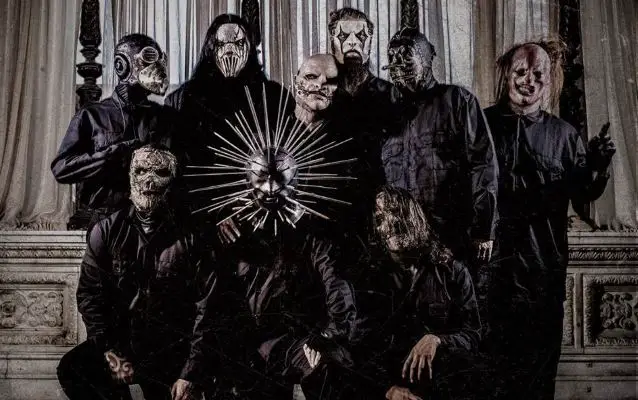 In a recent interview with Kerrang! magazine, SLIPKNOT percussionist M. Shawn Crahan (a.k.a. Clown) says that he has "never" gone into an album and touring cycle feeling as refreshed and ready as he is right now.
"Not even the first time," he said. "It's always been a mess. I'm not gonna say it's not gonna be a mess now, but s**t's happening. It's on. We're all ready to go. Everybody is so excited. It's even better that Corey Taylor is really excited, because he does a lot of work, goes out with STONE SOUR, does solo gigs and solo things — from books, to award shows. Whatever he's doing, he does a lot.
"And it's always awesome to feel his excitement. Most people in his situation would be like, 'I'm gonna take a year off,' but he's got a certain demeanour right now for SLIPKNOT. And that feels awesome. And that's how it feels now with all the guys. We have a schedule, and it's f**king hardcore, and there's a lot of things going on inside that schedule."
Crahan went on to say that he is having the best time of his life in SLIPKNOT. "I really am. I'm blessed to be here, and I still have a band and art form that I love more than anything.
"They're my friends. We've lost some, we've gained some, but we're all still here and we've learned a lot. The music is on fire, the art, I feel, means something to people — and it hasn't always felt that way for me. A lot of that is just me slowing down: relaxing, and trying to have a better time, and having a little fun.
"But I'm still me and I'm still Clown, and I'm getting older. I don't see the worst in a lot of the things I used to fight for. I'm just in a good place, and I want to come out on top for myself."
In November, Taylor has confirmed that the band will hit the studio to record their sixth album in January and that the album will come out somewhere in the middle of 2019.