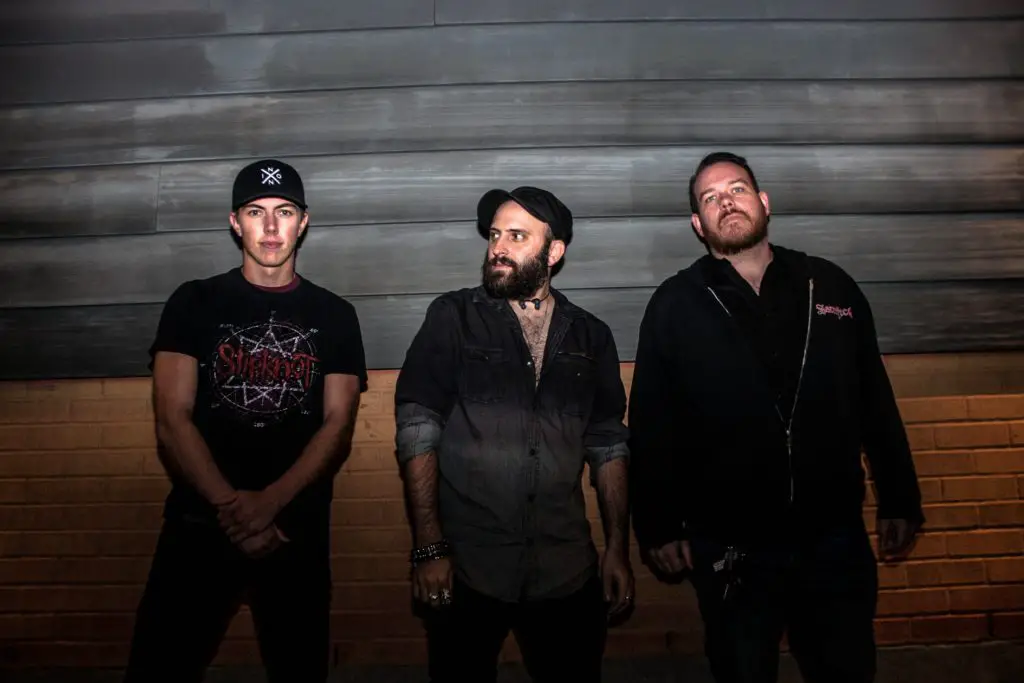 Canadian gothic/power metal act MALACODA – featuring Lucas Di Mascio (vocals/keys), Wes MacDonald (guitars) and Zachary "Zak" Stulla (bass) – have released their new independent EP, Crawling Chaos, on April 2nd. The four-track effort was recorded and mixed by Lucas Di Mascio at Old Haunt Recording Studio from winter of 2019 through spring of 2020, with mastering duties being handled by Dan Dubois at Schematic Sound during summer of 2020.
For another preview of the new EP Crawling Chaos, the band released an official music video for the track "From The Depths" feat. James Delbridge. You can check out the new video below.
The band comments on new "From The Depths" video:
"The behind the scenes video for this song was created to showcase the many drummers we used on these (and future) songs. Every one of them added that little 'something' that made every nuance of these songs unique in their own way." – Wes MacDonald
MALACODA released their new EP Crawling Chaos independently on April 2nd. The first single "Crawling Chaos" was unleashed on all streaming services on February 5th. Crawling Chaos is the band's first new release since 2018's Restless Dreams and is a return to the band's more cinematic and gothic roots as heard on Ritualis Aeterna (2016) as well as a deeper exploration of melodic vocal hooks as heard on their self-titled debut (2014). In the summer of 2019 the band formed a new live lineup and embarked on a small tour around Ontario, including a final show at Toronto's legendary Rockpile venue before heading into the studio.
TRACKLISTING:
1. CRAWLING CHAOS
2. DEADLIGHTS
3. FROM THE DEPTHS (feat. James Delbridge)
4. THE HARSH LAW