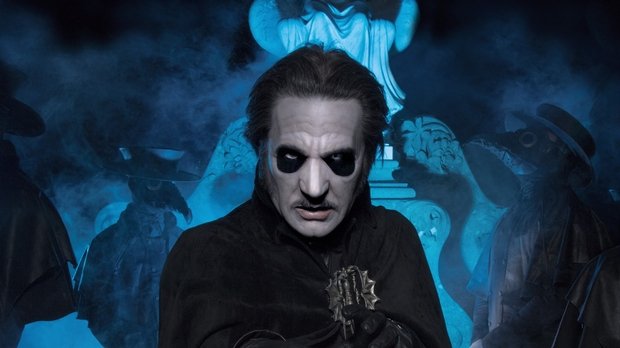 A Mexican man who attended GHOST's concert in Mexico City earlier this month has become the country's first coronavirus death, Mexico News Daily reports.
The 41-year old was one of over 50,000 fans who attended band's March 3 show, which was attended by another man who also tested positive for COVID-19.
The man who passed away was suffering from diabetes and had been hospitalized for five days. The 40-year-old man who also tested positive for COVID-19 was hospitalized but is in stable condition.
The deceased man's wife told reporters that her husband had never previously had a respiratory illness. Asked where she believed her husband was infected with COVID-19, the woman said that it was "probably" at the GHOST concert.
The pandemic's global death toll has reached over 10,000, while the global number of cases has surpassed 247,000, according to the WHO, which is the health agency of the United Nations.
In a recent interview with Kerrang! magazine, GHOST leader Tobias Forge revealed the plans for follow-up to 2018's Prequelle album.
"I look at many fifth albums as a guide as to the urgency for what that record will need to be, with [IRON MAIDEN's] 'Powerslave' being a great example," he said. "By the fifth album, you're at a point in your career where you have this momentum built up, and you have the expectancy of people depending on you, so you have to put something special in those many spotlights. You need to step up and make a record that's worth it and justifies all of these things."