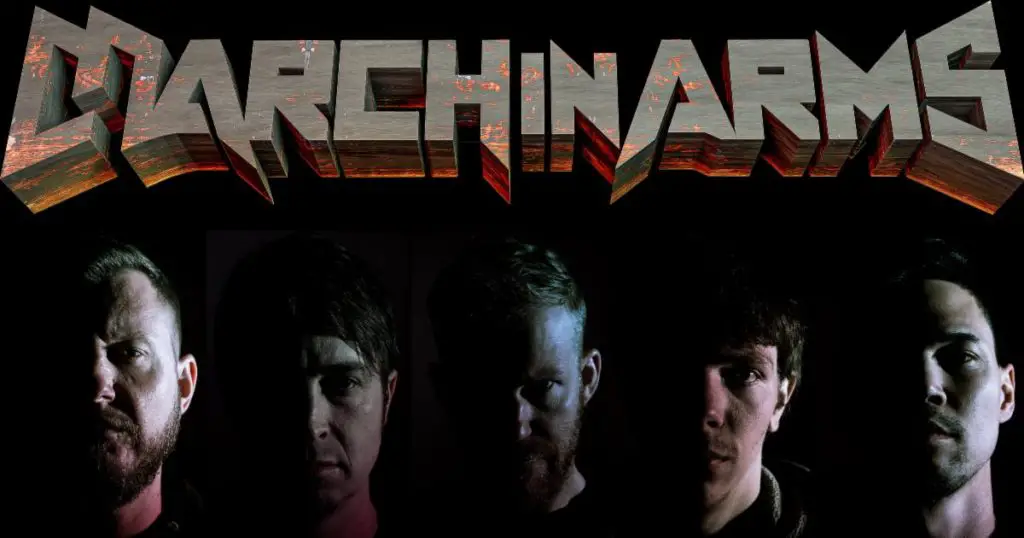 U.S. Power Thrashers MARCH IN ARMS will release sophomore album Pulse Of The Daring on December 4. The album's first single, "Welcome The Blitz," has been released and is available below.
Originally recorded in November 2018, MARCH IN ARMS' second studio release entitled Pulse Of The Daring is finally ready for release. After months of tracking, mixing and mastering the band deemed the creation epic enough for public consumption. 
This time around the themes have branched out to varying battlefields. The title track tells the harrowing tale of the first day of the Battle Of The Somme. "An Act Of Valor" takes us to the chaotic streets of Mogadishu during the Blackhawk Down episode. "Thunderbolt" is a thrashy power metal tribute to the A-10 warplane and its devastating Gatling gun. "Welcome The Blitz" highlights the defiant nature of Londoners during the blitzkrieg and has a heavy, DEF LEPPARD feel to really pump up the "Britishness." The album is a tribute to heroism and the human spirit amidst the horrors of combat.
Pulse Of The Daring track listing:
1. 1914
2. Altar Of The Gun
3. Welcome The Blitz
4. Nisei
5. Pulse Of The Daring
6. An Act Of Valor
7. No Years Resolution
8. Thunderbolt
9. Omaha
10. Not For Nothing