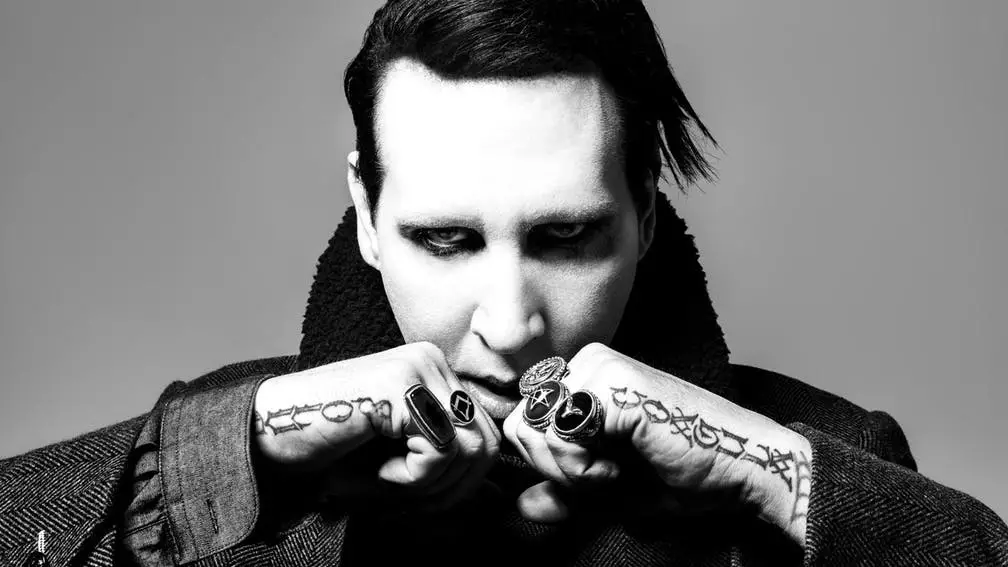 Marilyn Manson has spoken openly of his violence against the women closest to him — even his own mother, who he has admitted he once smashed in the face with a perfume bottle.
In his 1999 autobiography, The Long Road Out of Hell, Manson revealed that a broken left his mom Barbara with a permanent facial scar — and he was left with no regrets.
"She just cried, and I never felt sorry for her," he wrote, saying he "hit her, spit on her and tried to choke her," after he suspected her of cheating on his father back when he still lived with his parents.
As previously reported, Several police officers were called to Manson's home in the Hollywood Hills on Wednesday night (February 3), after an acquaintance expressed concern about the singer's well-being.
Manson's house was "swarming with cops" after a friend was unable to get in touch with the musician for several hours and was worried that something troubling may have happened. Apparently, a number of officers made several attempts to get Manson to answer the door, but to no avail. At one point, an LAPD helicopter circled overhead, shining a spotlight onto the property.
Eventually, authorities were able to reach a representative of the singer, who assured the officers that Manson wasn't in danger, and that he just didn't feel like coming out from his home.
This comes just a several days after an actress Evan Rachel Wood accused Manson for sexual abuse.
On Monday (February 1), Rachel Wood took to social media to write: "The name of my abuse is Brian Warner, also known to the world as Marilyn Manson," she wrote. "He started grooming me when I was a teenager and horrifically abused me for years. I was brainwashed and manipulated into submission.
"I am done living in fear of retaliation, slander, or blackmail. I am here to expose this dangerous man and call out the many industries that have enabled him, before he ruins any more lives. I stand with many victims who will no longer be silent."