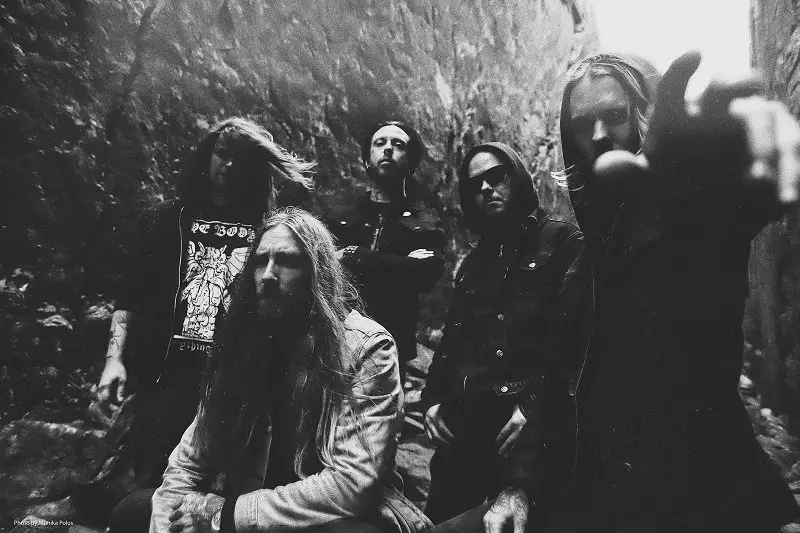 MASS WORSHIP release the music video for their new track "Orcus Mouth" off their upcoming album Portal Tombs. The video clip accompanying the release is the logical continuation of their previous track release, "Revel In Fear". Watch the video, which was self-produced by the band in true DIY style with their live guitarist Niklas Sandin, below.
"In the midst of chaos, there's comfort to be found in the cosmic, careless nothingness surrounding us — our daily struggles are of no significance in the great scheme of things.", states MASS WORSHIP about "Orcus Mouth." 
The band adds about the music video, "Shot partly in old ruins in Stockholm during a bitterly cold December day, and partly in the middle of the night on an old, abandoned school theatre scene, with the help of our good friend and collaborator Niklas Sandin, we really went all in with our creative endeavours on this one and it ended up being an extremely cathartic experience for all of us!"
Coincidentally Jonas Stålhammar of AT THE GATES practices in the same building and came by to put his magic touch on "Orcus Mouth". The other guest on the track is Jonas Renkse of KATATONIA/BLOODBATH doing clean vocals. "It's pretty mind-blowing to have members of such inspirational pioneers on our own album", states the band.