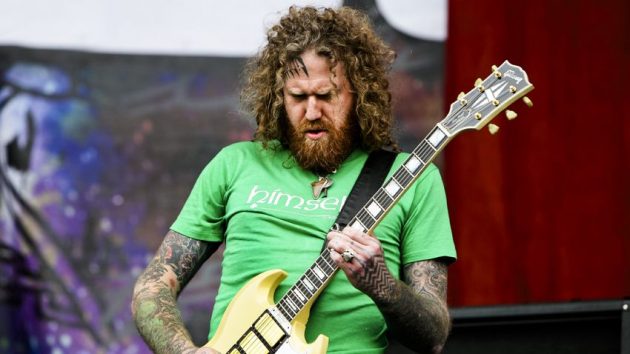 In an interview on Jamey Jasta's The Jasta Show, MASTODON guitarist Brent Hinds said that JUDAS PRIEST shouldn't be considered as Heavy Metal band, but Rock and Roll instead.
He said (as transcribed by Ultimate Guitar): "I don't. I don't really [like metal]. [I grew up listening to JUDAS PRIEST, but] JUDAS PRIEST is not metal, people, it's rock 'n' motherfuckin' roll! Who in their right mind that has a brain in their head thinks that JUDAS PRIEST sounds like a metal band?"
Responding to Jasta's comment – "Well, 'Painkiller.'" – Brent said: "To me, that's just hard rock 'n' roll. I'm not buying into that. I heard all Judas Priest songs, I went on tour with them, I know them all personally, they're amazing people.
"They truly think they're metal gods, like Rob Halford's like, 'I'm a metal god.' That's weird to say, but whatever. [Chuckles] Like, just don't say it, it just makes you sound weird when you say it."