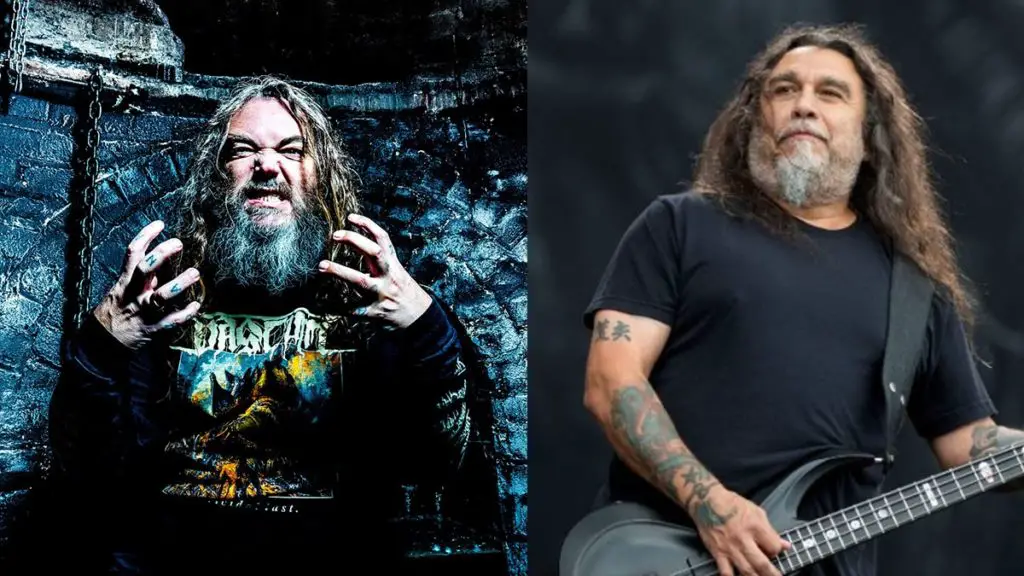 During a recent interview with Blabbermouth, SOULFY frontman Max Cavalera spoke about the past collaboration with SLAYER's Tom Araya.
When asked if it was a big deal to get Araya to guest on SOULFLY's Primitive (2000) album "since SLAYER and SEPULTURA had a rivalry in the '90s," Max responded: "It was one of those bucket-list things. One of the things that bothered me the most was this rift that we didn't even create but the media. They rode with it. It was like two tribes going to war. There was so much weird stuff being said.
"I had the opportunity to work with Tom and it was great," he continued. "That whole week I was jamming SLAYER in my car and listening to a lot of their old records, which I love. Like, Hell Awaits, Reign In Blood, and Haunting The Chapel, which is probably my favorite EP ever. The cool thing was that we did the recording in two sessions; we didn't finish the first time. I said, 'Don't stress, Tom. Go back home, come back in a week and we'll finish this thing.' He came back a week later. This time, we did it a little differently. We created a wall of Marshalls in the middle of the room with a little window where I could see him and I was singing, looking directly at him. It was back-and-forth. Then, I had to ask him, 'The end of the song will be fast. Can you please sing two lines out of [SLAYER's] "Criminally Insane"?' He didn't like the idea at first. I said, 'Please. I'm asking you as a fan to do this for the song.' He did it.
"I ended up singing lines from [SEPULTURA's] 'Inner Self'. It was an amazing thing. It put an end to all that. Tom is a great guy and we had a great time making the track. We even got to play it once in England. It was the first time Tom Araya was without a bass. He had his hands in his pockets the whole time. I don't know if it's on YouTube or not, but it was killer."
SOULFY will release twelfth studio album, Totem, August 5th via Nuclear Blast.